THE THREE CITIES - EXHIBITION IN PRINT: TANK MAGAZINE LONDON CURATED BY GYONATA BONVICINI, ANNA-CATHARINA GEBBERS, PAOLO ZANI FEBRUARY - APRIL 2007 TANK VOLUME 4 ISSUE 8, 2007, PP122-131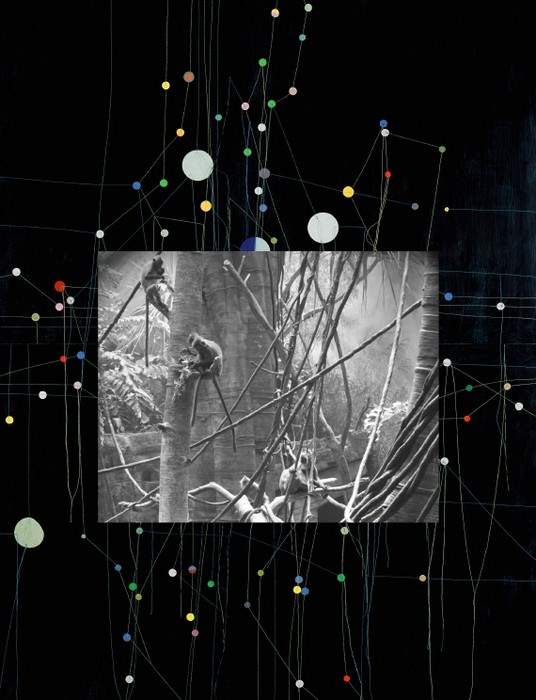 Dirk Stewen, Untitled, 2006
The Three Cities - Exhibition in Print: Tank Magazine London

ALEX CECCHETTI
STEVEN CLAYDON
CLAIRE FONTAINE
RUTH MAY
FARID RAHIMI
DIRK STEWEN
SUE TOMPKINS

curate 10 pages of Tank

invited by Gyonata Bonvicini, Anna-Catharina Gebbers and Paolo Zani

The artists were invited to contribute work for an exhibition in print in Tank magazine (London): The physical space of an exhibition has been transferred onto the pages of the magazine, and at the same time exhibition space, material and media skills merge and are utilised by the artists.


THE THREE CITIES: BERLIN, MILAN, LONDON

The novelist, claimed Zola, is a scientist who places characters and milieu together and observes the reaction produced. Zola argued that just as science is on the way to explaining the laws of the physical world, novelists could and should do very much the same by explaining the laws of human behaviour. Zola redefined Naturalism as "Nature seen through a temperament". The steps which he attempted to follow in his experimental method to the writing of novels were observation of the subject of inquiry supported by documentation, the experiment itself, i.e. the bringing together of various substances or the introduction of a catalyst and the observation of the results of the experiment.

The ongoing international performance art and exhibition series THE THREE CITIES is a tale clinically observing the contemporary artworld. The project involves three curators who live and work in different European cities (GYONATA BONVICINI in London, ANNA-CATHARINA GEBBERS in Berlin and PAOLO ZANI in Milan). So far each of the three curators asked the other two to come to his or her home town and organise a joint exhibition at a temporary venue and a joint "exhibition in print" in a local magazine. The venues and magazines reflect the specific features of each city and at the same time demonstrate their own peculiarities, which in turn influence the selection of the different artists invited to participate and the works they present. Venues and magazines were chosen because they can indeed be taken both as a comment upon and approbation of a highly privileged vantage point for observing the subject of inquiry. The exhibitions are held during temporary art events that attract visitors from all over the world, and can thus also be read as a metaphor for the hype currently surrounding the art world. The magazine projects both reflect and play with the power of the media in this game: Instead of only being an object of documentation, of hype or of craving for sensation the artists use the magazines as material for their work.