#04 "THE SCENES WE HAVE SEEN" AN EVENING WITH AND BY FILIPA CÉSAR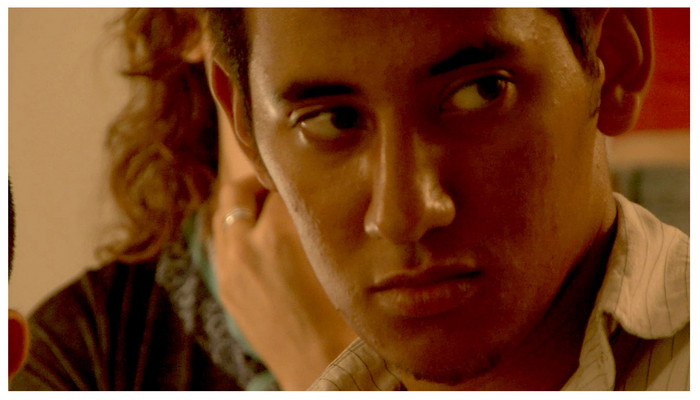 © Filipa César, The Four Chambered Heart, 2009.

SCREENING IN GENERAL #1 TO #1X

Does a film end with the rolling of the credits or when we fall a sleep in the cinema? Does it begin upon entering a video installation, or when recalling it in memory? The fourth evening of SCREENINGS IN GENERAL #1 TO #1X will focus on a selection of works by Filipa César that reflect on the porosity between the moving image and its public reception. The production of images includes the spectator as a performative element, a collective memory, and a presence of a social-political background.

In particular, César's very recent work The Four Chambered Heart (20 min, 2009) activates a space for speaking by implementing the film La Pyramide Humaine (1959) by Jean Rouch: through the Rouch film, Filipa César proposes a platform for Israeli as well as Palestinian Israeli film students in Holon/Israel to speak about their own implication in the ongoing conflict. The Berlin-based Portuguese filmmaker will screen her work including more recent work such as Le Passeur (34 min, 2008), which revisits the experiences of four political activists that were part of the movement against the repressive Portuguese government before 1974. Excerpts from Rouch's film La Pyramide Humaine will also be screened.

While The Four Chambered Heart involves a specific public —the film students watching a film— Le Passeur creates a gap between past experiences and their reconstruction in the present. Within this gap, a collective remembrance is recalled concerning a time of resistance and a diversity of constructions, scenes, and oblivions. The actual image evolves within a struggle between real-memory and cinema-memory.


#04 "the scenes we have seen"
An evening with and by Filipa César
Date: July 8, 2009 9PM
Duration: ca. 90 min

General Public
Schönhauser Allee 167c
DE 10435 Berlin
www.generalpublic.de

Invited by the members of General Public, Berlin.