Christian Ludwig Attersee
19 Oct - 19 Nov 2010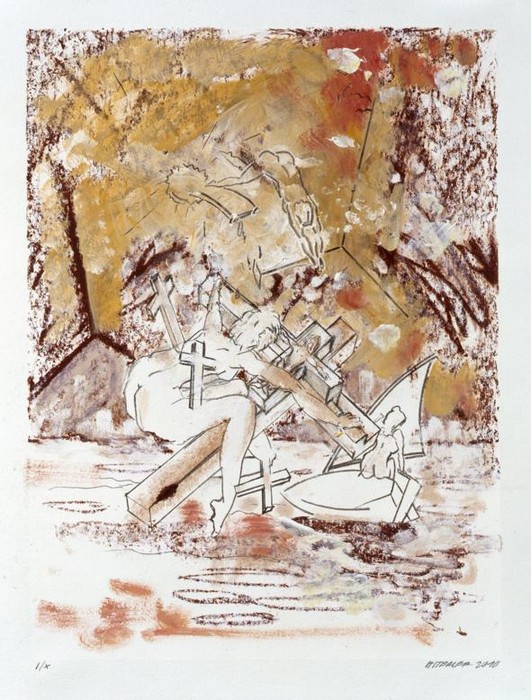 © Christian Ludwig Attersee
Das Fischrundum I/X, 5 Das Jahrhundert der Frauen
2010
Mischtechnik auf Papier
70 x 50 cm
CHRISTIAN LUDWIG ATTERSEE:
Evastunden - ein Reigenstück
19.10. - 19.11.2010

For more than two decades Galerie Ernst Hilger has been representing the graphic-art works of Christian Ludwig Attersee, this multi-faceted artist. On the occasion of his 70th birthday, Galerie Ernst Hilger joins the round of exhibitions celebrating the artist and shows a fascinating overview of his works ranging from paintings to graphic art. The exhibition features a nine-part cycle of graphic works with the title "Evastunden"* (Eve's Hours), multi-chrome lithographs, screen-printed on hand-made paper, as well as other works on paper and canvas. An exciting piece of information as an aside: The artist painted on and over the first five artist's copies (I/X – V/X) of the series and gave individual additional titles to every cycle; he also gave them a separate number per cycle in the catalogue of his works.