Alexander Rodchenko
27 Mar 2015 - 27 Mar 2025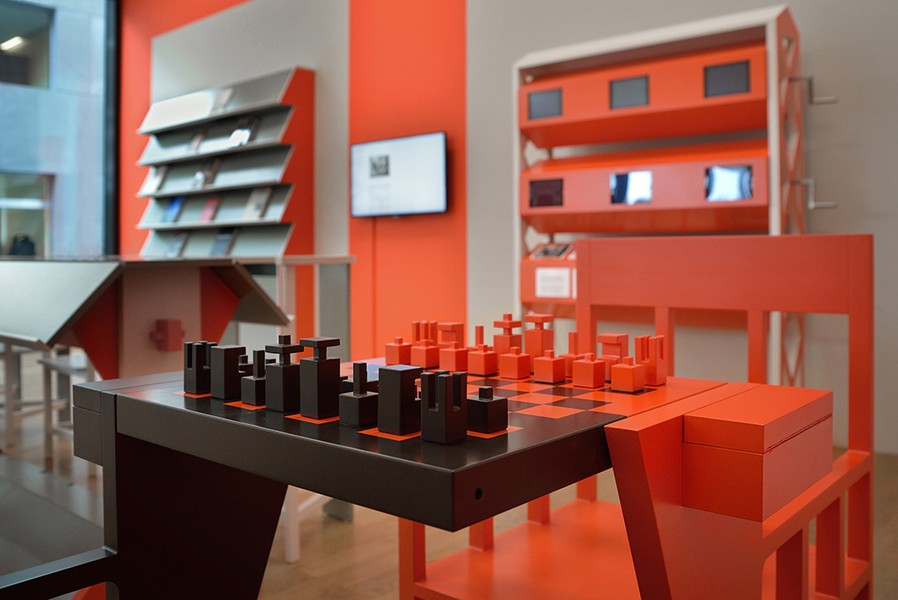 Alexander Rodchenko
Photography and Design
Exhibition view Kunstmuseum Liechtenstein
photo: Ines Agostinelli
© Kunstmuseum Liechtenstein
ALEXANDER RODCHENKO
Photography and Design
ongoing

Alexander Rodchenko (1891-1956) is one of the outstanding figures in the development of early 20th century art.

He played a key role in developing the "revolutionary" art of the young Soviet Union and, as the spokesman of the constructivists, took up the cause of profound change in art and society. Rodchenko was highly committed to a widely understandable configuration of all areas of life geared to the practical needs of modern industrial society. This was accompanied by a very individual reflection on the development of an essentially nonobjective art.

The exhibition Alexander Rodchenko. Photography and Design reflects this special interest of the artist by focusing on those spheres of artistic design that do not belong to the classical canon of visual arts. Photography at the beginning of the 20th century was still a new imaging technology that had yet to be discovered with regard to its special contribution to art. Rodchenko's photography, created in several phases since the early 1920s, illustrates the artist's fundamentally modern impetus and emphatically propagates the dynamisation of life in society. At the same time, Rodchenko kept a keen eye for the singularity of the individual figure and his or her life. Moreover, design (formerly referred to as "applied art") allowed him to intervene directly in the configuration of the immediate material human environment.

Rodchenko's most extensive project of designing a specific space is his "Worker's Club" of 1925. Designed and realised for the "Exposition Internationale des Arts Décoratifs et Industriels Modernes" at the Grand Palais, Paris, this synthesis of the arts has been exhibited on several occasions in the past in the context of large themed and retrospective shows. In Vaduz the "Worker's Club" will be presented for the first time in such a way that it can be used for its intended purposes as a place of education and social exchange. What is more, this room will also be used to provide current information.

A catalogue booklet is to be published for the exhibition, with texts by Alexander Lavrentiev and Friedemann Malsch. The exhibition is a production of Kunstmuseum Liechtenstein, curated by Friedemann Malsch.