From the collection: Screen. Between TV and Internet
19 Feb - 16 May 2016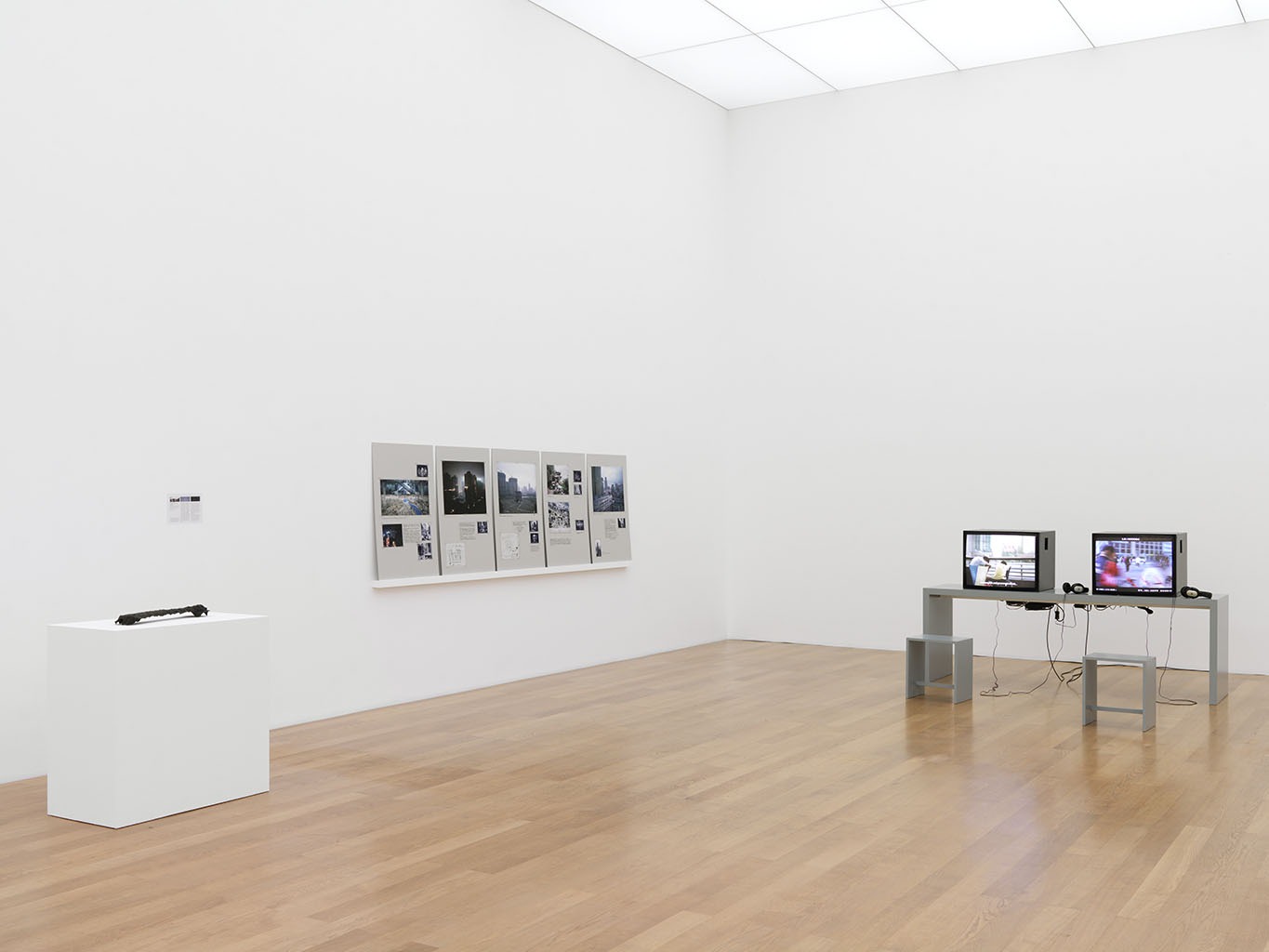 From the collection: Screen. Between TV and Internet
Exhibition view Kunstmuseum Liechtenstein, Photo: Stefan Altenburger © Kunstmuseum Liechtenstein
FROM THE COLLECTION: SCREEN. BETWEEN TV AND INTERNET
19 February – 16 May 2016

Parallel to TeleGen. Art and Television, a selection of works from the Kunstmuseum's collection is on show that all centre on the screen and its functions.

Arranged around the group of "machines" in the middle by American artist Rita McBride, that explore modifications of the formal design of slot-machines, we see works dealing with the subject of the screen in very different ways. Early critical artists such as Isidore Isou or the analytical interrogation of images in Ketty La Rocca's work are accompanied by the incorporation of the television into painting by Nam June Paik and a very early computer installation by Jochen Gerz. Maya Schweizer and Clemens von Wedemeyer question the aspect of the screen that suggests veracity, with the internet also playing a role when Ted Serios posts his "thought photography" on Facebook.