Painting and Sculpture – From Classical Modernism to the Present Day
23 May 2015 - 09 Oct 2016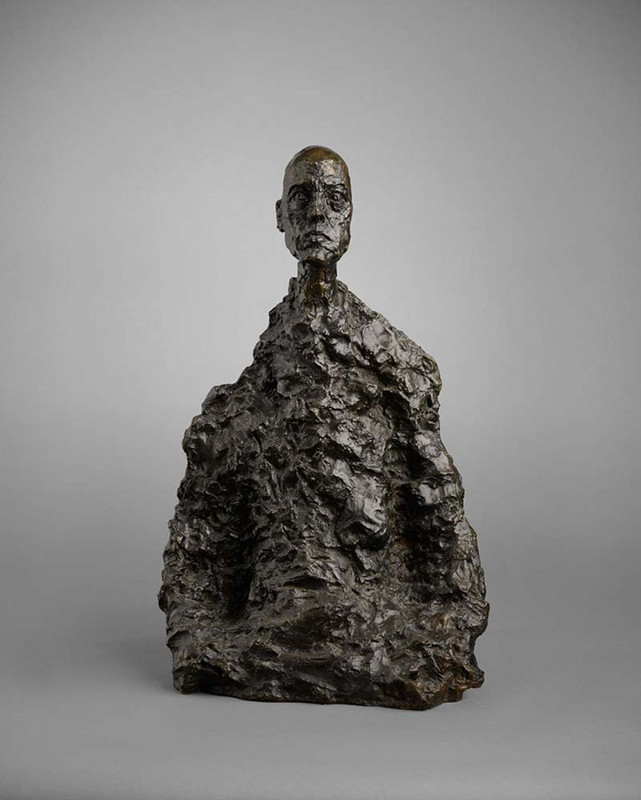 Alberto Giacometti
Buste d'homme (Eli Lotar II), 1964/65
Hilti Art Foundation © 2015, ProLitteris, Zürich
PAINTING AND SCULPTURE – FROM CLASSICAL MODERNISM TO THE PRESENT DAY
Opening Exhibition of the Hilti Art Foundation
23 May 2015 – 9 October 2016

In conjunction with the opening of the Hilti Art Foundation exhibition building as an extension to the existing Kunstmuseum Liechtenstein, fifty selected paintings, sculptures and objects from the holdings of the art collection will be presented from classical modernism up to today.

This selection includes works by such artists as Gauguin, Hodler, Picasso, Boccioni, Gris, Léger, Kirchner, Marc, Miró, Magritte, Arp, Klee, Beckmann, Giacometti, Dubuffet, Kricke, Colombo, Fontana, Klein, Manzoni, Schoonhoven, Uecker and Fruhtrunk.

The division of the building into three levels makes it possible to structure the exhibition by theme and era. The opening exhibition starts off on the lower ground level with an exploration of the individual in various artistic manifestations from around 1910 to 1970, from Wilhelm Lehmbruck to Willem de Kooning. This theme reflects a major emphasis of the collection.

On the first upper level, the era of classical modernism will be presented on the basis of representative paintings and sculptures from approximately 1880 to 1945, from Georges Seurat to Wols. Works of Expressionism, Cubism and Surrealism play a prominent role in this context. Going forward the holdings of classical modernist works will constitute the mainstay of future Hilti Art Foundation exhibitions.

The period of art from 1945 to the present will be shown on the third level. Paintings, sculptures and objects from Josef Albers to Imi Knoebel illustrate the tremendous diversity of artistic questioning and forms of expression in the period after the Second World War.