State Of The Art Photography
04 Feb - 06 May 2012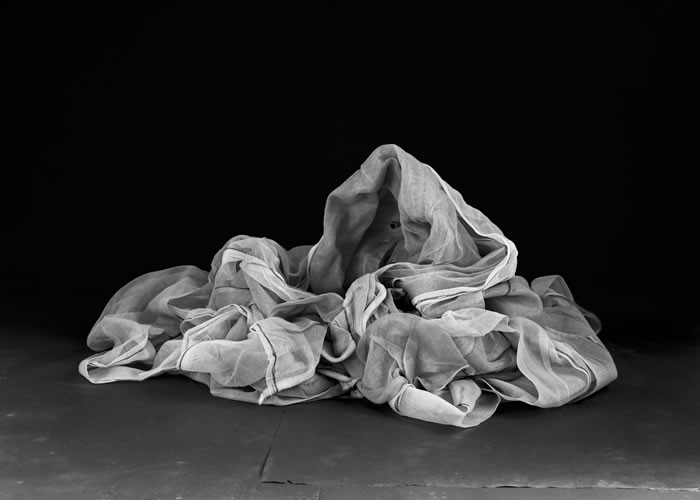 Bianca Brunner
Aus der Serie "Uninhabitable Object"s (2009)
© Bianca Brunner and Galerie Bolte Lang Zürich
STATE OF THE ART PHOTOGRAPHY
ARTISTS WITH HUGE POTENTIAL
Photography is currently going through a period of change. However, it is not just the digital revolution that is changing the way photos are taken and the technology that is used and broadening possibilities, the global data space itself has become a new resource. Despite all the digitalisation, the method of producing a unique analogue photograph remains an option. Aesthetics and the way photos are 'staged' are changing. Migration and globalisation are new themes. The 'new photographers' have a different perspective on the history of photography. They have new heroes; heroes that come from history and from other disciplines. They are no longer afraid of the aural and the sublime. And they are open to new forms of presentation, to installations, to a blend of media and materials. Photography, so it would seem, has at last arrived in the free arts.
'The future does not belong to pure photography, but to the free arts,' says Andreas Gursky, one of the advisors of the "State of the Art Photography" exhibition. The NRW-Forum Düsseldorf asked for photographers who are tipped to be the movers and the shakers in this field in the coming years. In an attempt to reflect this remit, each of the 40 artists/photographers who feature in this summary exhibition is represented by a collection of images or an installation. The photographers were proposed by Andreas Gursky, Thomas Weski, Klaus Biesenbach, Udo Kittelmann, FC Gundlach, Thomas Seelig, Andrea Holzherr, and Werner Lippert. They hail from America, Europe, and South Africa; other continents and cultural spaces will be addressed at a later date.
A tour of the 40 exhibits makes it clear, for example, that while photography is currently experiencing a renaissance of classical themes such as landscape or portrait photography, the objective and the focus have shifted. The landscape photographs of Alex Grein, for example, seem to continue in the tradition of Caspar David Friedrichs, but are in fact made up of numerous fragments of images that she found on the Internet, sections of pictures from satellite images, from Google Earth.
Notwithstanding their technical creation, they hark back to an art form where it was permissible to submerge oneself in the image and the landscape. At the same time, they point to the fact that perception can be influenced by memories, ideas, and emotions. Although Asger Carlsen, like Alex Grein, draws on the digital in his work, his work merges human bodies to create inhuman forms, an approach that is more sculptural than photographic.
Many approaches could be referred to as 'academic' or 'scientific', research into the traces of humanity, the biographies of young people, or brain imaging ... these photographs are comparable with the results produced by a scientist or a researcher; they are of high documentary value, yet at the same time do not deny their aesthetic dimension. Sanna Kannisto's work, for example, is based on biological studies; Mikhael Subotzky and Patrick Waterhouse investigate the high-rise residential building 'Ponte City', an icon of the Johannesburg skyline; Olaf Otto Becker focuses on the traces left on the landscape by human overpopulation.
What is striking is that the artists are turning away from emptiness and are allowing the sublime, the aural, to shine through, as is the case with Andreas Mühe's photographs of Obersalzberg. In other words, photography has not just arrived in art, it has also obviously rediscovered itself.
In a unique co-operation with the NRW-Forum Düsseldorf, the book 'State of the Art Photography' has been published by feymedia to coincide with the exhibition. In this book, 6 pages are dedicated to each of the 40 international artists and include biographies, bibliographies, and illustrations of their work. The 200-page book is an independent, multilingual hardcover publication aimed at people who want to know today what is going to be the next big thing in art and photography tomorrow.
www.feymedia.net
THE ARTISTS:
Peter Ainsworth. Olaf Otto Becker. Laura Bielau. Miriam Böhm. Elina Brotherus. Bianca Brunner. Stefan Burger. Asger Carlsen. Katalin Deér. Martin Denker. Jan Paul Evers. Daniel Gordon. Alexandra Grein. WassinkLundgren. Harry Gruyaert. Oliver Helbig. Ulrich Hensel. Stefan Hostettler. Pepa Hristova. Sanna Kannisto. Annette Kelm. Jeremy Kost. Mischa Kuball. Edgar Leciejewski.Tim Lee. Maziar Moradi. Armin Morbach. Andreas Mühe. Taiyo Onorato / Nico Krebs. Alex Prager. Rico Scagliola / Michael Meier. Anja Schori. Jeremy Shaw. Arne Schmitt. Jacob Aue Sobol. Kathrin Sonntag. Heidi Specker. Mikhael Subotzky / Patrick Waterhouse. Pinar Yolaçan. Anna Vogel. Moritz Wegwerth.