Licht-Bilder. Fritz Winter and Abstract Photography
09 Nov 2012 - 17 Feb 2013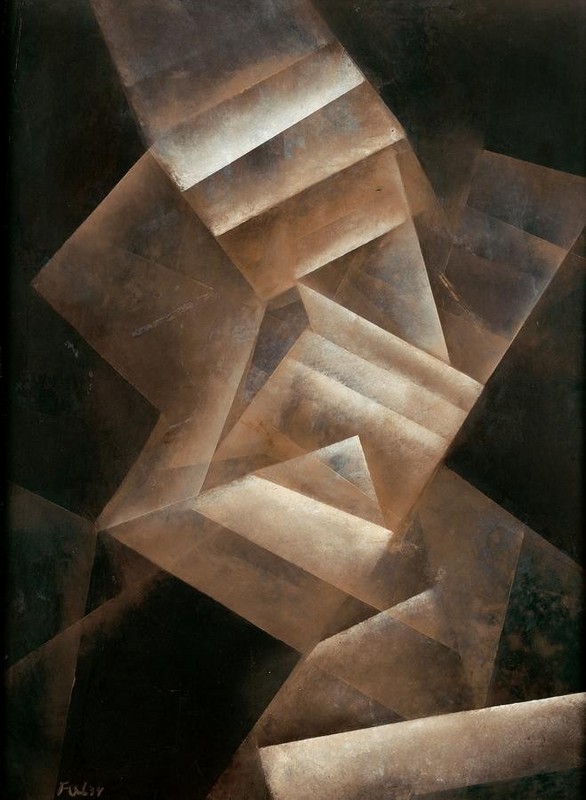 Fritz Winter
Stufungen, 1934
Oil on Paper on Canvas
100,5 x 75,5 cm
Konrad Knöpfel-Stiftung Fritz Winter im Kunstmuseum Stuttgart
© VG Bild-Kunst, Bonn 2012
LICHT-BILDER. FRITZ WINTER AND ABSTRACT PHOTOGRAPHY
9 November 2012 - 17 February 2013

The Fritz Winter Foundation in the Pinakothek der Moderne

Early 20th -century artists were full of enthusiasm for the phenomenon of electric light that opened up unforeseen possibilities for aesthetic composition in photography, film and kinetic sculpture. The Bauhaus student Fritz Winter, who was to become one of the most important German abstract painters in the post-war period, also made an obsessive analysis of the metaphorical and aesthetic aspects of light in the 1930s. He devoted himself with virtuosity to the transparency of glass and crystal as well as the reflection and radiation of light. This exhibition highlights the innovative aspect of his early work in a new way. Light and crystal pictures painted between 1934 and 1936 will be juxtaposed with experimental photographs from the 1920s and 30s to illustrate the points abstract painting and photography have in common. Exceptional works by Fritz Winter from German museums and private collections will be supplemented by important photographs from international lenders, including photograms by László Moholy-Nagy and Ernst Schwitters, Alfred Ehrhardt`s crystal photographs, Francis Bruguière`s `light abstractions`and Alvin Langdon Coburn`s vortograph - the first completely abstract photographs ever taken.