Paint On
14 Feb - 18 May 2017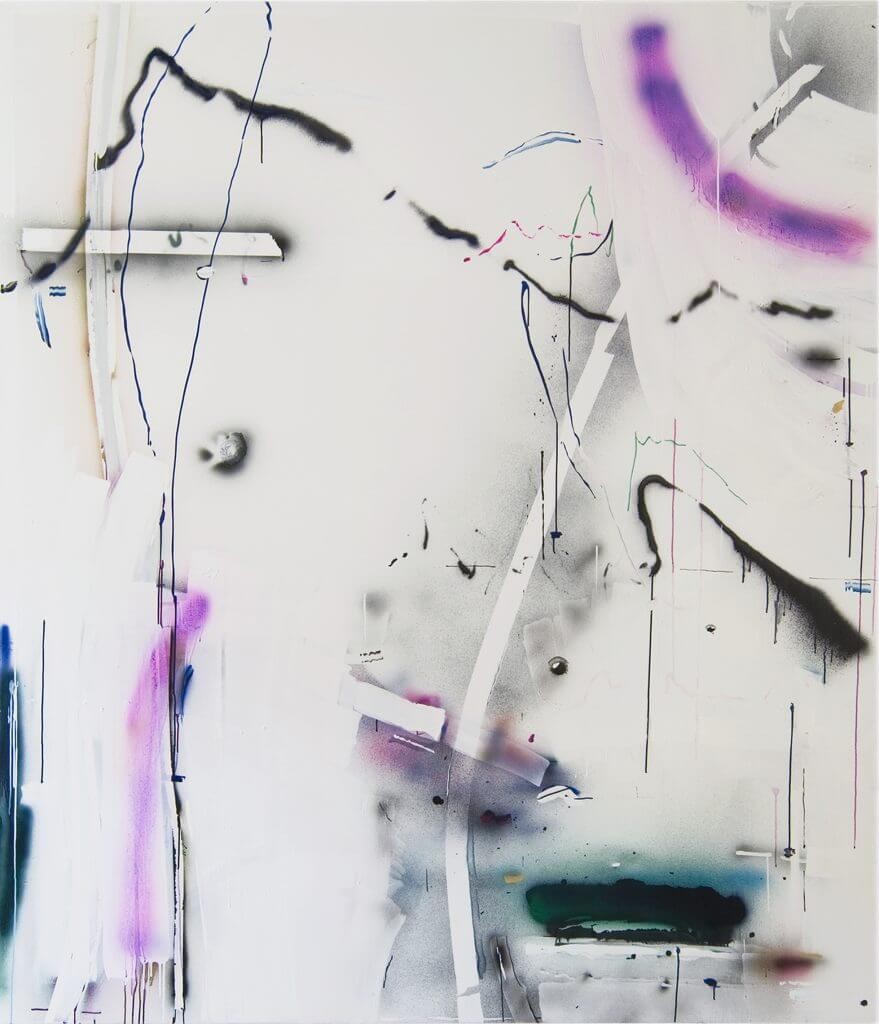 Simone Lanzenstiel
O.T. (1493), 2014
Acryl auf Nessel
Acrylic on cotton
230 x 200 cm
© Simone Lanzenstiel
PAINT ON
Dimensions Of The Painterly
14 February ‐ 18 May 2017

Works by Katharina Grosse, Nina Könnemann, Simone Lanzenstiel among others
The exhibition focusses on the idea, the aesthetics and the process of painting presenting about a dozen works, most of them from the collection but rarely shown. The exhibits, however, are not necessarily paintings. The video piece "M. U. D." (2000) by Nina Könnemann (*1971) for example leads the viewer into a deserted park in the very early morning, a place that seems to be fallen out of time, an abstract surface, that suggests painterly qualities between composition and random occurence.