Lawrence Abu Hamdan
a solo exhibition
27 Jan - 28 Apr 2019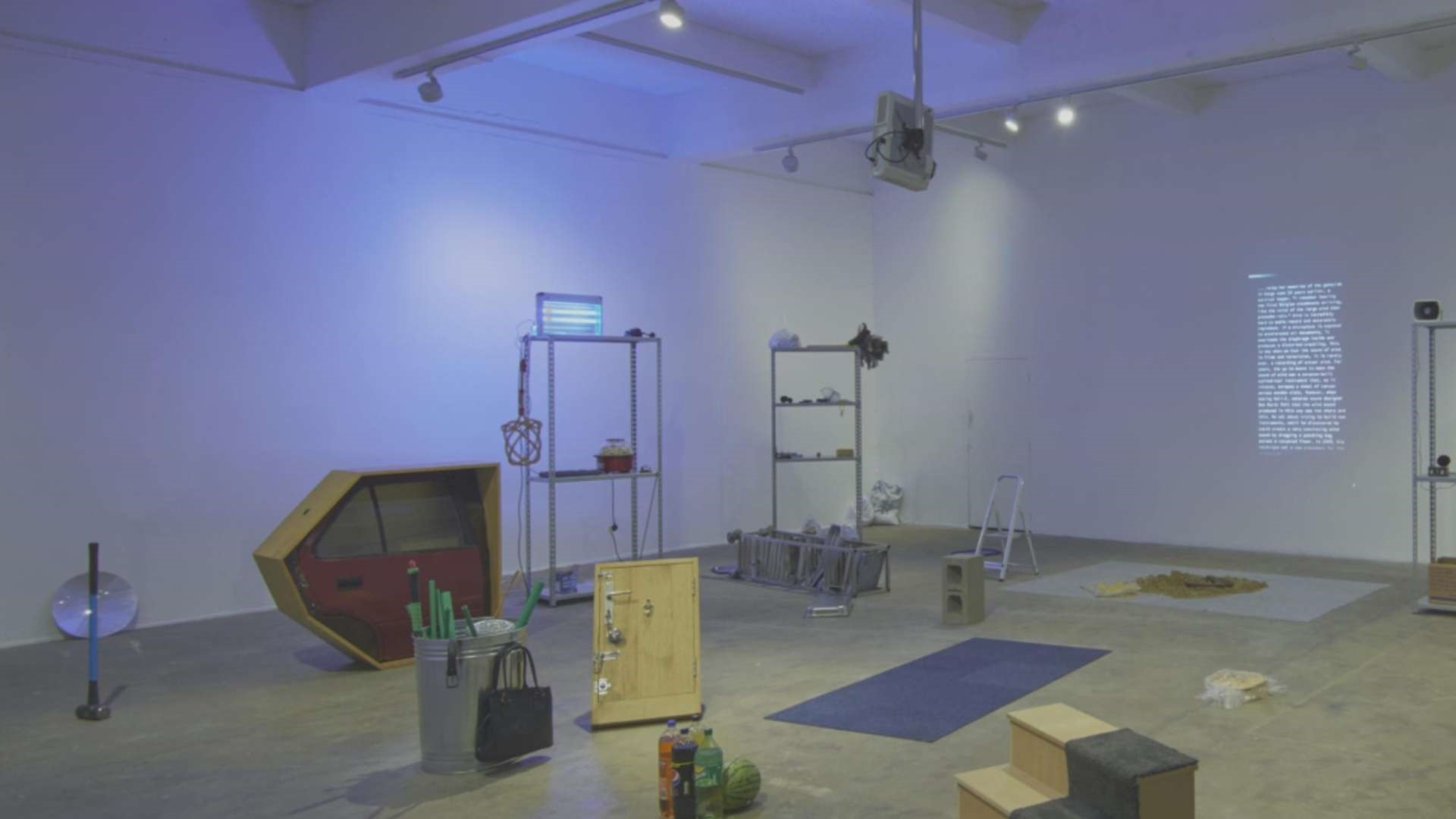 Lawrence Abu Hamdan, Earwitness Inventory (2018)
Commissioned and produced by Chisenhale Gallery, London in partnership with: Witte de With Center for Contemporary Art, Rotterdam; Contemporary Art Museum St. Louis; and Institute of Modern Art, Brisbane. Courtesy of the artist
Photo: Andy Keate
LAWRENCE ABU HAMDAN
a solo exhibition
27 January — 28 April 2019

Curators: Sofía Hernández Chong Cuy, Rosa de Graaf

Participants: Lawrence Abu Hamdan

Lawrence Abu Hamdan, a solo exhibition presents a new co-commission by the Beirut-based artist and 'private ear'. Featuring three newly designed sound instruments, over ninety sourced objects and an audio work, Earwitness Theatre (2018) explores the political effects of listening through the hallucinatory world of the earwitness. The new commission is presented alongside Abu Hamdan's recent film Walled Unwalled (2018), which together develop the artist's ear-witness investigation into the Syrian regime prison of Saydnaya, which the artist was invited to carry out in partnership with Amnesty International and Forensic Architecture, Goldsmiths University, London, as part of a broader enquiry.

Abu Hamdan's exhibition is commissioned and produced by Witte de With Center for Contemporary Art in partnership with Chisenhale Gallery, London; Contemporary Art Museum St. Louis; and the Institute of Modern Art, Brisbane. It will ibe presented at the partner venues throughout 2019.