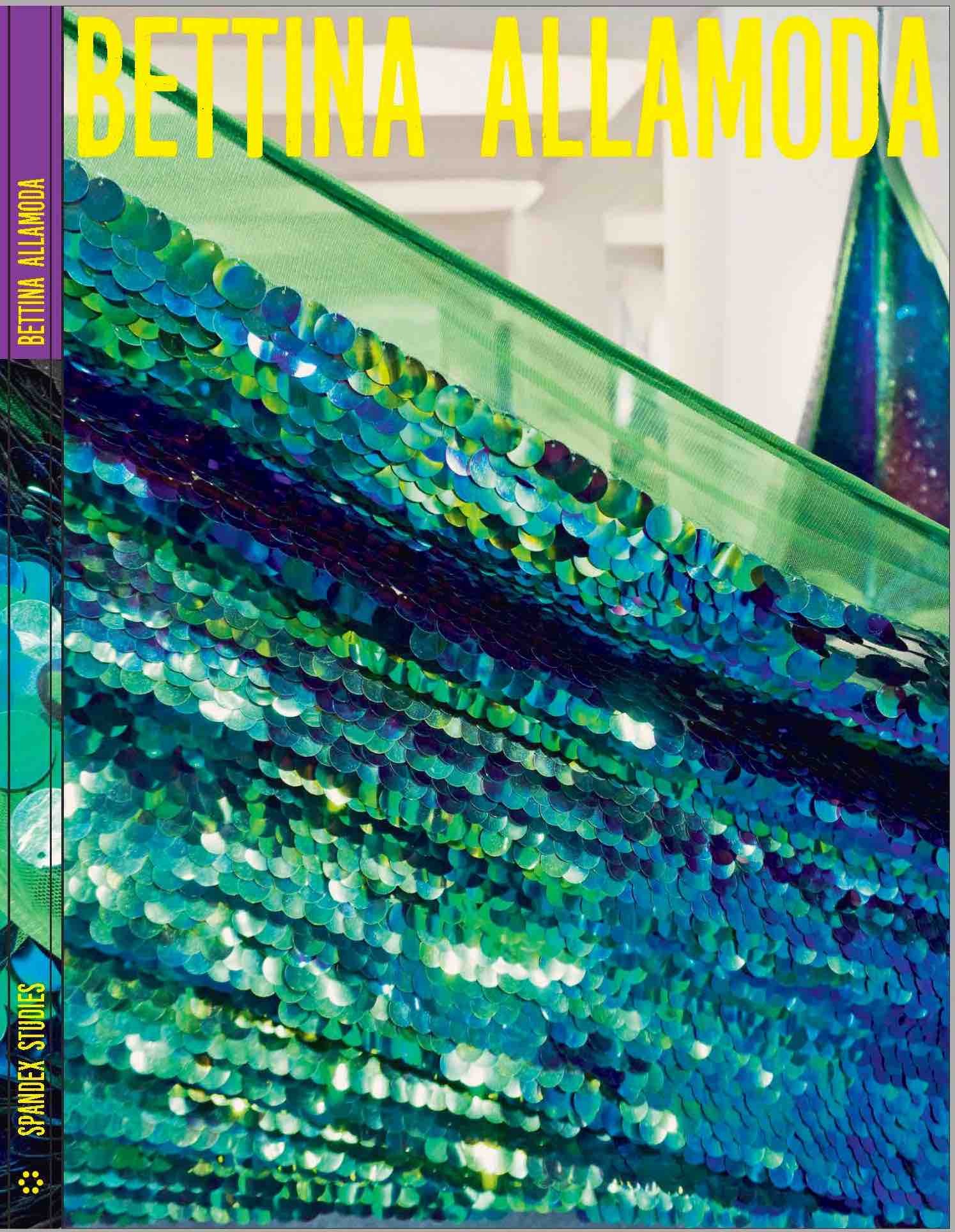 "Spandex Studie"s: Berlin artist Bettina Allamoda has conceived and createrd an own format reflecting and merging artist book, fashion spread and fieldguide into over 146 full-color pages, with a text by Philipp Ekardt, flexcover, English/ German
SPANDEX STUDIES
Authors: Bettina Allamoda (ed.), Philipp Ekardt
Publisher: Revolver Publishing Berlin
Year: 2018
Pages: 146
Language: English/German
Size: 32 x 24 cm
Type: Book
Status: New
ISBN: 978-3-95763-270-8
Price: 25 Euro
Link: order: https://revolver-publishing.com/bettina-allamoda.html or ballamoda@hotmail.com
With "Spandex Studies" Berlin artist Bettina Allamoda has conceived and createrd an own format reflecting and merging artist book, fashion spread and fieldguide into over 146 full-color pages. Including lastest works and interventions, like "Säulenschutz/Crashbarrier (Sequin_ Hologram_ Green), Bed Bondage/Anti Stationement", or "Brick Security", it significantly documents the construction (architecture, infrastructure, institution, history) of her works and interventions.
Allamoda explores how physical experience is warped through media experience and transfers it into the realm of sculpture and collage, formalizing it into a paradigmatic, abstracted, yet concrete spatio-sensory experience, she likes to refer to as "Spandex Studies".
Bettina Allamoda is a Chicago born German-American artist working in Berlin since 1982.
Allamodas extensive body of work has been shown internationally in solo- and group exhibitions for over three decades and includes major works of sculpture, reliefs, installations, collages, documentary photographs, silkscreens, drawings, video and performance, as well as artist's books, text publications and curatorial projects. She was awarded with several grants and prizes and has lately received the Rome prize Villa Massimo of the German Academy Rome.
The foundation of her practice involves the exposure/uncovering/excavation of politics and strategies of visibility inscribed in popular cultural phenomena, challenging the social role and even the function of art itself today.
Bettina Allamoda seeks to expand the representational systems of art, architecture, fashion, design, politics, and history, with an emphasis on spacial research, yet also considering the analysis of material and bodies in space.