13TH ADELAIDE BIENNIAL OF AUSTRALIAN ART 2014
01 Mar - 11 May 2014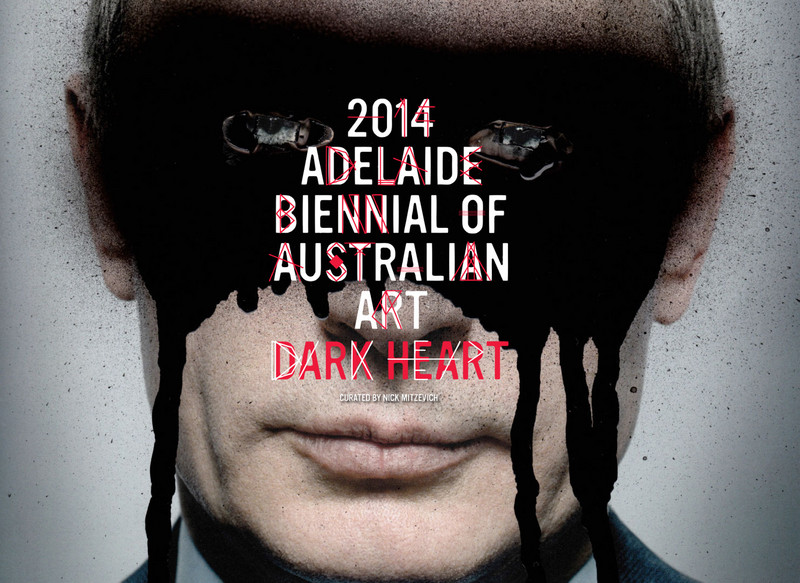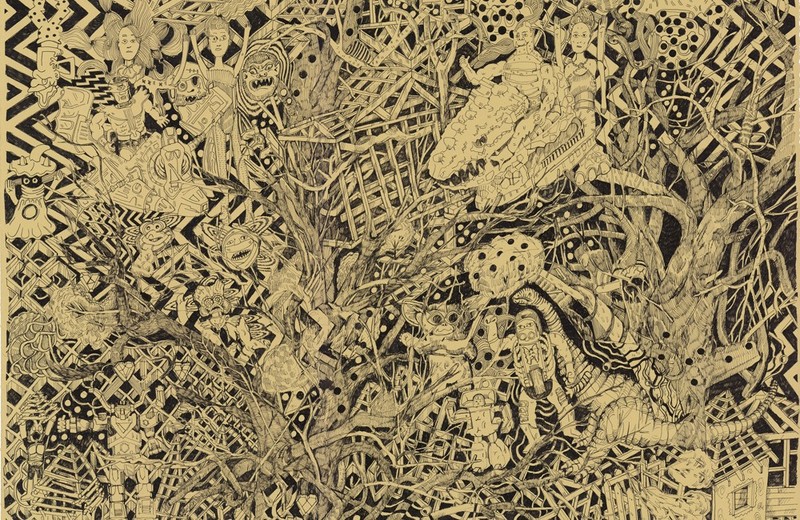 Martin Bell
Untitled, 2012-2013
Ink on BFK Rives paper
courtesy artist and Tolarno Galleries, Melbourne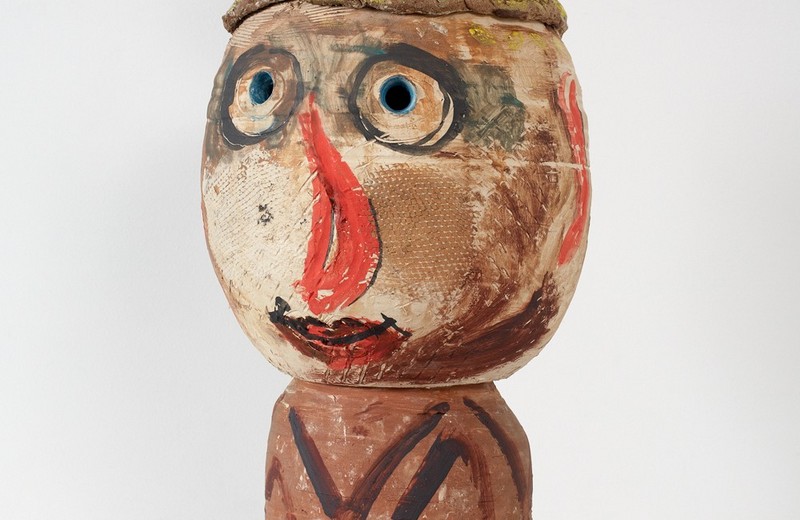 Brendan Huntley
Untitled, 2012–13
stoneware, terracotta, raku, porcelain, slip, glaze and enamelled wooden bat
64.0 x 34.0 x 34.0 cm
© Brendan Huntley. Courtesy the artist and Tolarno Galleries, Melbourne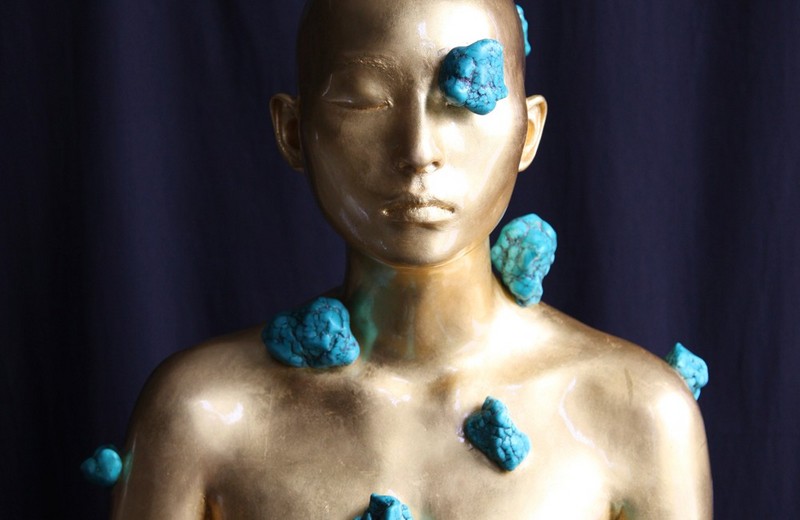 Ah Xian
Evolutionaura1: Turquoise-1, 2011–13
bronze, gold, turquoise
54.0 x 43.0 x 29.5 cm
© Ah Xian. Collection and courtesy the artist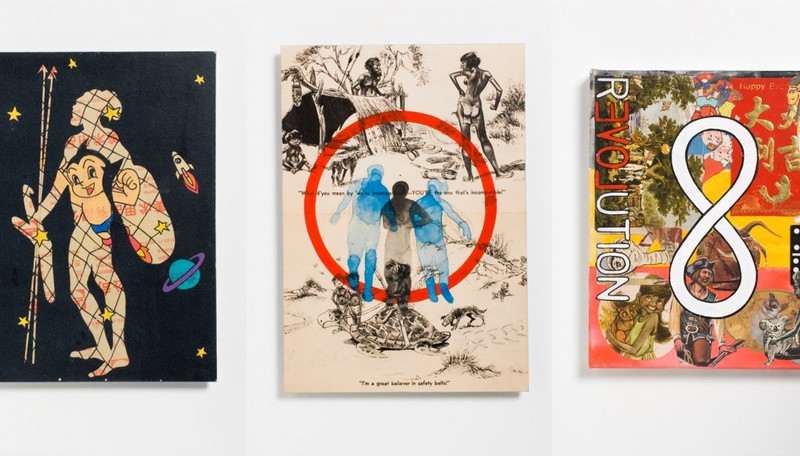 Tony Albert
108, 2011–13
99 mixed media collages and 9 houses of cards
various dimensions
Private collection, Hong Kong, © Tony Albert. Courtesy the artist and Sullivan+Strumpf, Sydney. photo: Greg Piper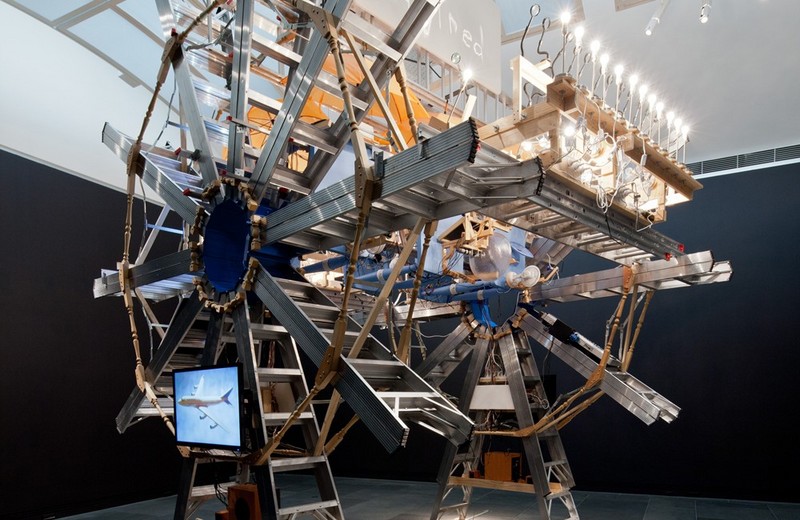 Ian Burns
Installation view 2014 Adelaide Biennial of Australian Art: Dark Heart featuring Ian Burns, Clouds, 2012, Art Gallery of South Australia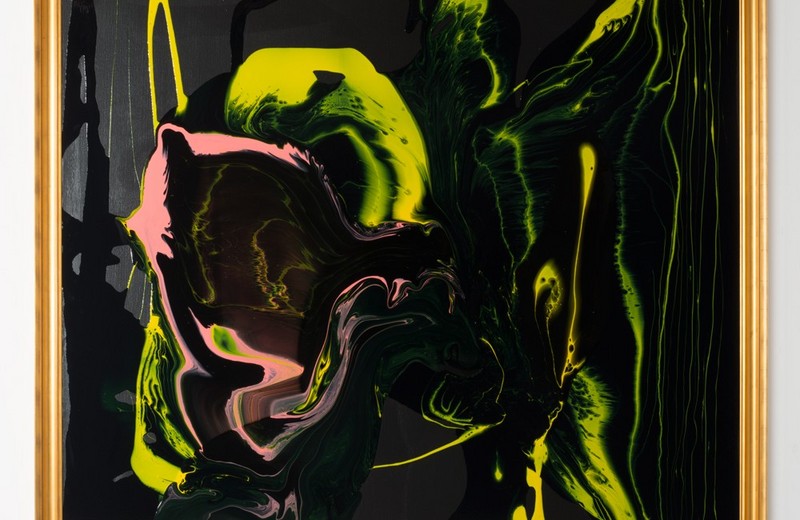 Dale Frank
Non objective pessimism, 2013
varnish on canvas
214.0 × 214.0 cm
© Dale Frank. Courtesy the artist and Roslyn Oxley9 Gallery, Sydney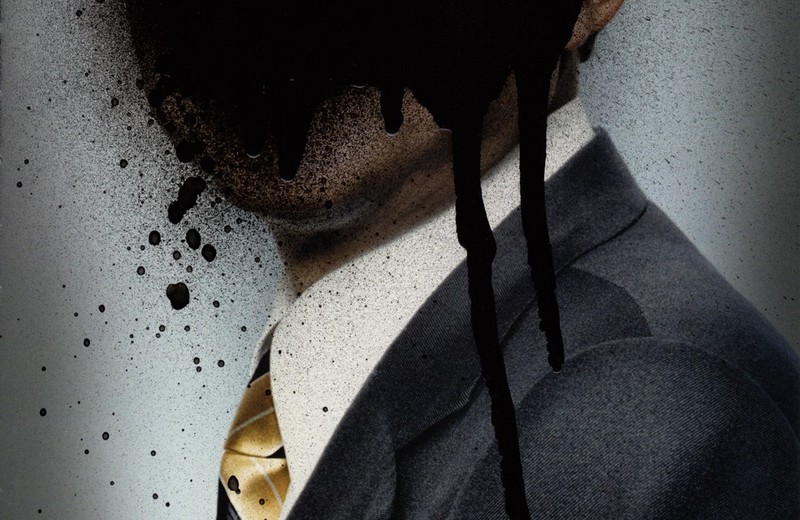 Tony Garifalakis
Untitled 5 from the series Mob Rule, 2013
85 enamel on offset print
27.0 x 19.5 cm each
© Tony Garifalakis. Courtesy the artist and Hugo Michell Gallery, Adelaide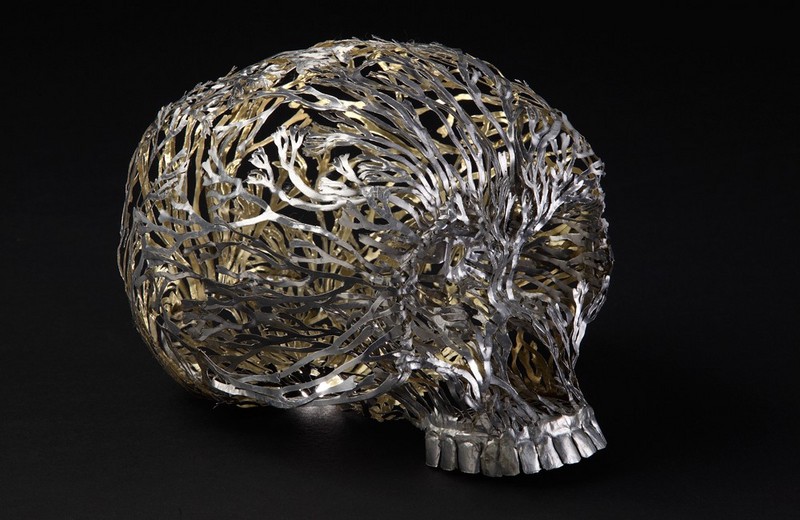 Fiona Hall
Out of my tree, 2013
mixed media installation, dimensions variable
© Fiona Hall. Courtesy the artist and Roslyn Oxley9 Gallery, Sydney, photo: Clayton Glen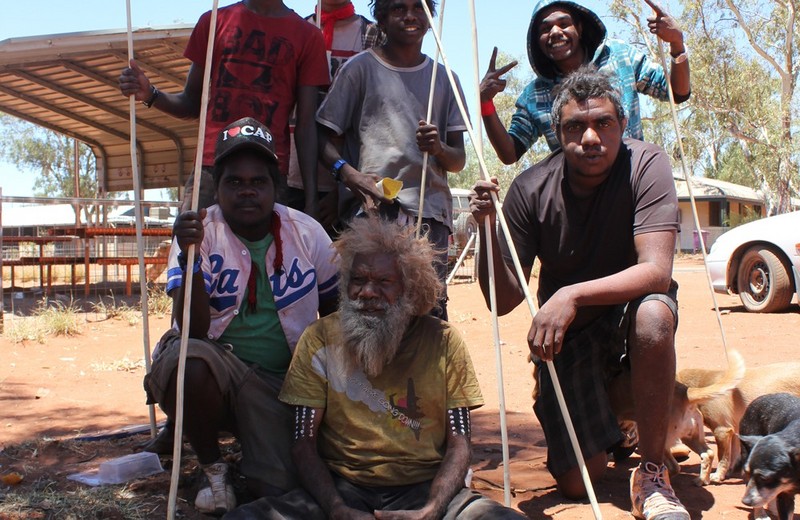 Willy Kaika Burton, (clockwise) Amos Tjilya, Brendan Robinson, Kunmanara (Dwayne) Colby, Jamie Dingaman, Trevor Ken, Charlie David, Kulata Tjuta Project, Amata, Anangu Pitjantjatjara Yankunytjatjara Lands, 2012, Tjala Arts
13TH ADELAIDE BIENNIAL OF AUSTRALIAN ART 2014
Dark Heart
1 March - 11 May 2014

Curator: Nick Mitzevich

Artists:
Martin Bell
Brendan Huntley
Ah Xian
Tony Albert
Ian Burns
Dale Frank
Tony Garifalakis
Fiona Hall
Kulata Tjuta Project
Rosemary Laing
Fiona Lowry
Caroline Rothwell
Alex Seton
Trent Parke
eX de Medici
Ben Quilty
Brook Andrew
Del Kathryn Barton
Shoufay Derz
Julia deVille
Richard Lewer
Dani Marti
Sally Smart
Warwick Thornton
Lynette Wallworth, Antony and Martu Artists
Patricia Piccinini
Ian Strange
Julia Robinson

The 2014 Adelaide Biennial of Australian Art taps into the hearts and minds of the nation – probing the personal, political and psychological dimensions of contemporary Australia. Titled Dark Heart, the 2014 Adelaide Biennial explores Australia's cultural identity through the lens of some of Australia's leading contemporary artists.

Dark Heart presents twenty eight contemporary Australian artists and collectives, delivering their brave new visions in mediums that include photography, painting, sculpture, installation and the moving image. The issues and ideas explored by the artists encompass intercultural relationships, our ecological fate, gender and political power.

As Curator and Art Gallery of South Australia Director Nick Mitzevich explains: 'My focus is on assembling an exhibition that connects with the viewer and provides a moving experience'.

Dark Heart is presented in association with Adelaide Festival.