A Long Way from Home
01 Feb - 14 Apr 2010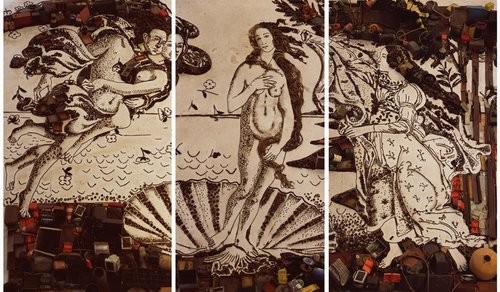 © Vik Muniz
The Birth of Venus, after Botticelli, from the series Pictures of Junk, 2008
AP1 of 6+4AP, digital C-Print, triptych
overall dimensions: 176,5 x 297 cm / 69.49 x 116.93 inch, MUNI0079
A LONG WAY FROM HOME

The activities of Arndt & Partner will conclude with the exhibitions "A Long Way
From Home", featuring artists from outside Europe. The exhibition is on view through March 2010 at the gallery space Invalidenstrasse (Halle am Wasser).

Participating artists are: Jules de Balincourt, Khosrow Hassanzadeh, Jonathan Hernandez, Jitish Kallat, Vik Muniz, Aya Uekawa and Wang Du.