Vienna-Paris
03 Oct 2007 - 13 Jan 2008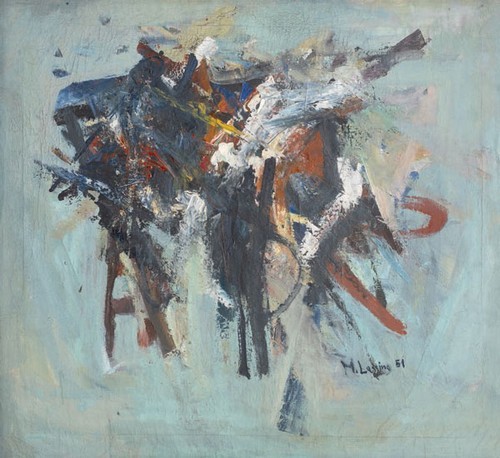 © Maria Lassnig
Informel, 1951
Oil on canvas
Private Collection, Innsbruck
(Courtesy Galerie Maier, Innsbruck)
VIENNA-PARIS

Van Gogh, Cézanne and Austria's Modernists 1880-1960

3 October 2007 to 13 January 2008
Lower Belvedere and Orangery

The exhibition's concept aims at direct, instructive confrontations and a more extensive presentation of individual key figures within the Austrian modern movement; with 250 works it provides a panorama of the modern movement as a pan-European project. Part of the exhibition is devoted to master works by the French Impressionists and the Classical Modern artists of France, including Paul Cézanne, Vincent van Gogh, George Seurat, Auguste Rodin, Paul Gauguin, Pablo Picasso and Fernand Léger. The Austrian modern movement is represented with major works by Gustav Klimt, Oskar Kokoschka, Herbert Boeckl, Josef Engelhart and numerous other painters, graphic artists and architects of Austria.