Fiona Banner aka The Vanity Press
Full Sea Stop Scape
26 Apr - 01 Jun 2019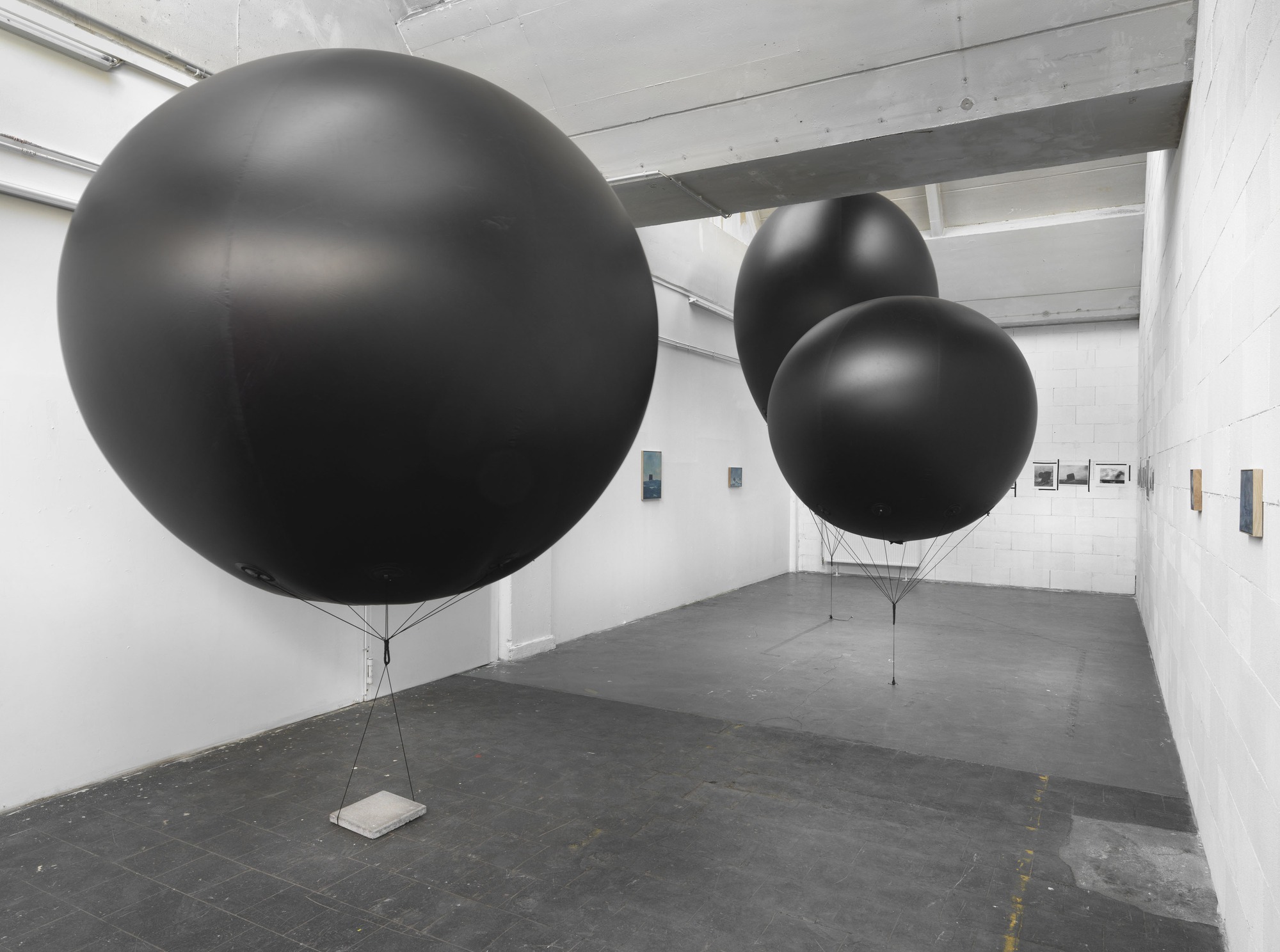 installation view Fiona Banner aka The Vanity Press, "Full Sea Stop Scape", Galerie Barbara Thumm, 2019
Photo: Jens Ziehe
FIONA BANNER AKA THE VANITY PRESS
Full Sea Stop Scape
26 April – 1 June 2019

On the occasion of the opening a new project space during gallery weekend, we are presenting an immersive site specific installation by leading artist Fiona Banner aka The Vanity Press.

Usually known for her densely verbal works, here Banner references the limitations of language, and in turn communication through a series of full stop inflatable sculptures or anti-texts.

The artist has previously rendered full stops in 3D; here they are massively blown up, in scale but also literally as they take the form of helium-filled inflatables. They are shown along-side recent works; delicate found engravings and paintings, overpainted and superimposed with full stops from various fonts. The black abstract forms are markers within language but also markers within space and time, sometimes they seem absurd, comical, or even surreal.First shown in her installation Buoys Boys overlooking the English coast Banner discusses her inflatables and the channel as connector but also a divider.
"The full stop inflatables have the English Channel as backdrop. They are big black empty texts in one way, just floating buoys in another. There is something beautiful but also dark about the Channel. Britain was invaded across this stretch of water in 1066, It is the same stretch that today is both a precarious route of attempted refuge and the increasingly contentious divider between Britain and mainland Europe; ultra-symbolic in the Brexshit movement of today."
The inflatables were shown last floating above the skyline of Athens, against the backdrop of the Agean sea, where tragically the dramatic situation of sea migration into Europe culminated in recent years.