Maria José Arjona / Antonio Paucar / Naufus Ramírez-Figueroa
In/Tangible
11 Jun - 30 Jul 2016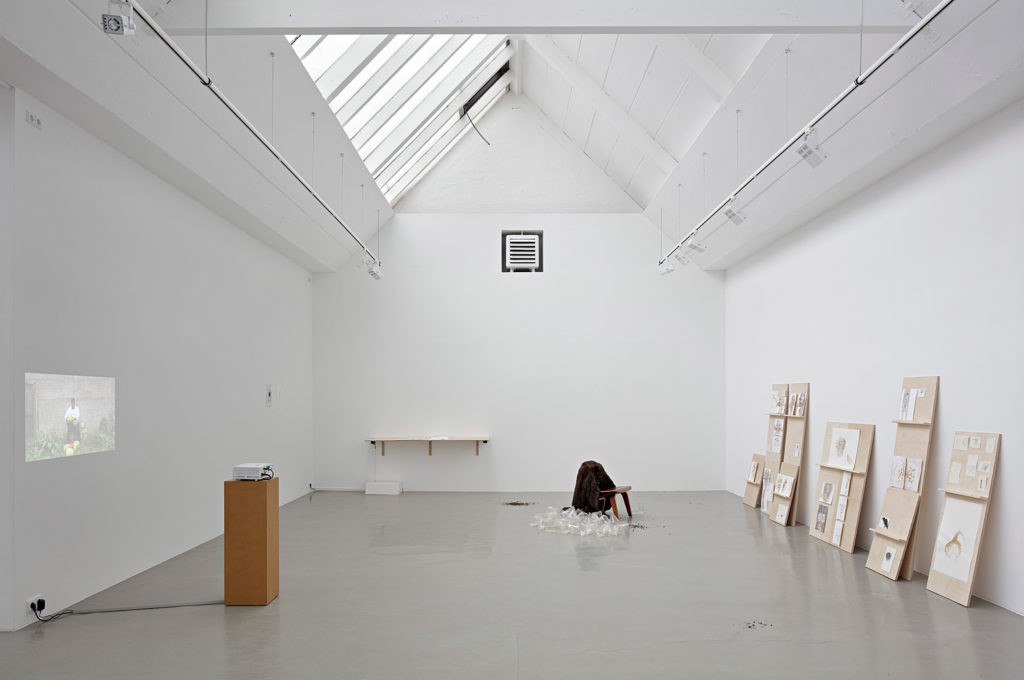 In/Tangible
Maria José Arjona / Antonio Paucar / Naufus Ramírez-Figueroa
curated by Cecilia Fajardo-Hill, exhibition view Galerie Barbara Thumm, Berlin, Germany, 2016
Photo: Hans-Georg Gaul
MARIA JOSÉ ARJONA / ANTONIO PAUCAR / NAUFUS RAMÍREZ-FIGUEROA
In/Tangible
11 June – 30 July 2016

curated by Cecilia Fajardo-Hill

In/Tangible Maria José Arjona, Antonio Paucar, Naufus Ramírez-Figueroa is an exhibition about resistance, imagination and alternative realities. These artists dissolve the surface of hyperreality and the common grounds of the daily that blind our imagination and the symbolic possibilities of life. The explorations that Arjona, Paucar and Ramírez-Figueroa propose share the desire of bringing the human and the natural closer, particularly the animal realm, as well as suggesting spiritual dimensions that are generally inaccessible. These artists each one in their individual ways tap into the invisible, both by placing their body in the center of their works, a resistant body which is multiple, unstable, and in transformation, while they explore what we cannot see, while affirming the present.