Teresa Burga
Conceptual Installations of the 70s
29 Apr - 29 Jul 2017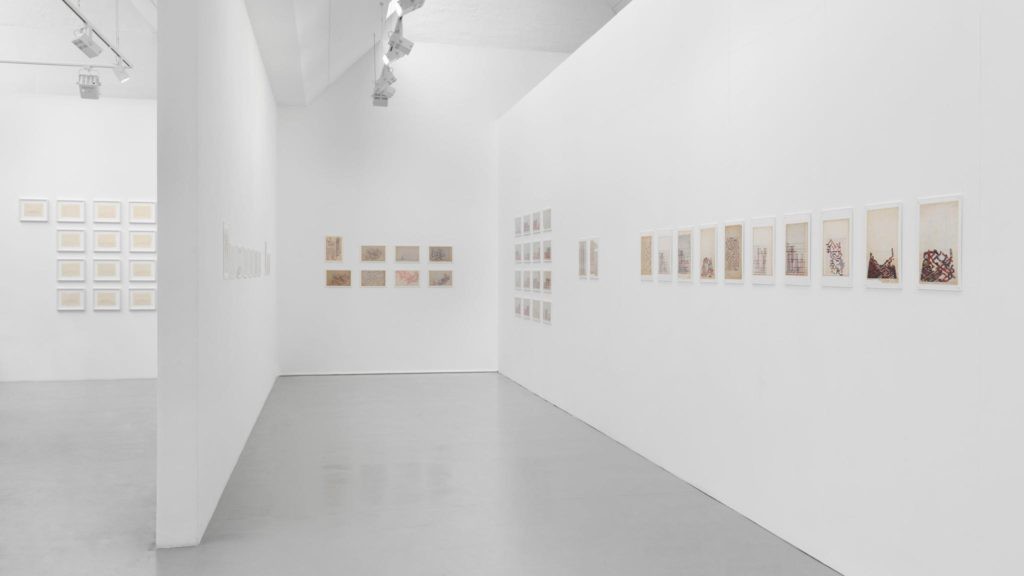 Teresa Burga
"Borges", 1974/2017
installation view Galerie Barbara Thumm, 2017
Courtesy the artist and Galerie Barbara Thumm, Berlin
Photo: Jens Ziehe
TERESA BURGA
Conceptual Installations of the 70s
29 April – 29 July 2017

The exhibition Conceptual Installations of the 70s, opening during the Gallery Weekend Berlin 2017, will feature one major – and stunningly contemporary – installation from the seventies. This installation engages conceptual questions like the dissolution of the work of art and the experience of immediate contact as an erosion and critical interpellation of material and social contexts. The installation was exhibited recently at the MALBA in Buenos Aires in 2015. The work Obra que desaparece cuando el espectador trata de acercarse (propuesta III) / Work that Disappears when the Viewer Tries to Approach It (Proposal III) attest to Burga's interest in the immaterial and in drawing as the basis for the interpretation of her installations.

Conceptual Installations will premiere as well a conceptual series of drawings, which deconstruct and visualize one of the most famous poems by Borges. It is one of the most complex and representative works of Burga's conceptual text works.