Lee Krasner
Living Colour
30 May - 01 Sep 2019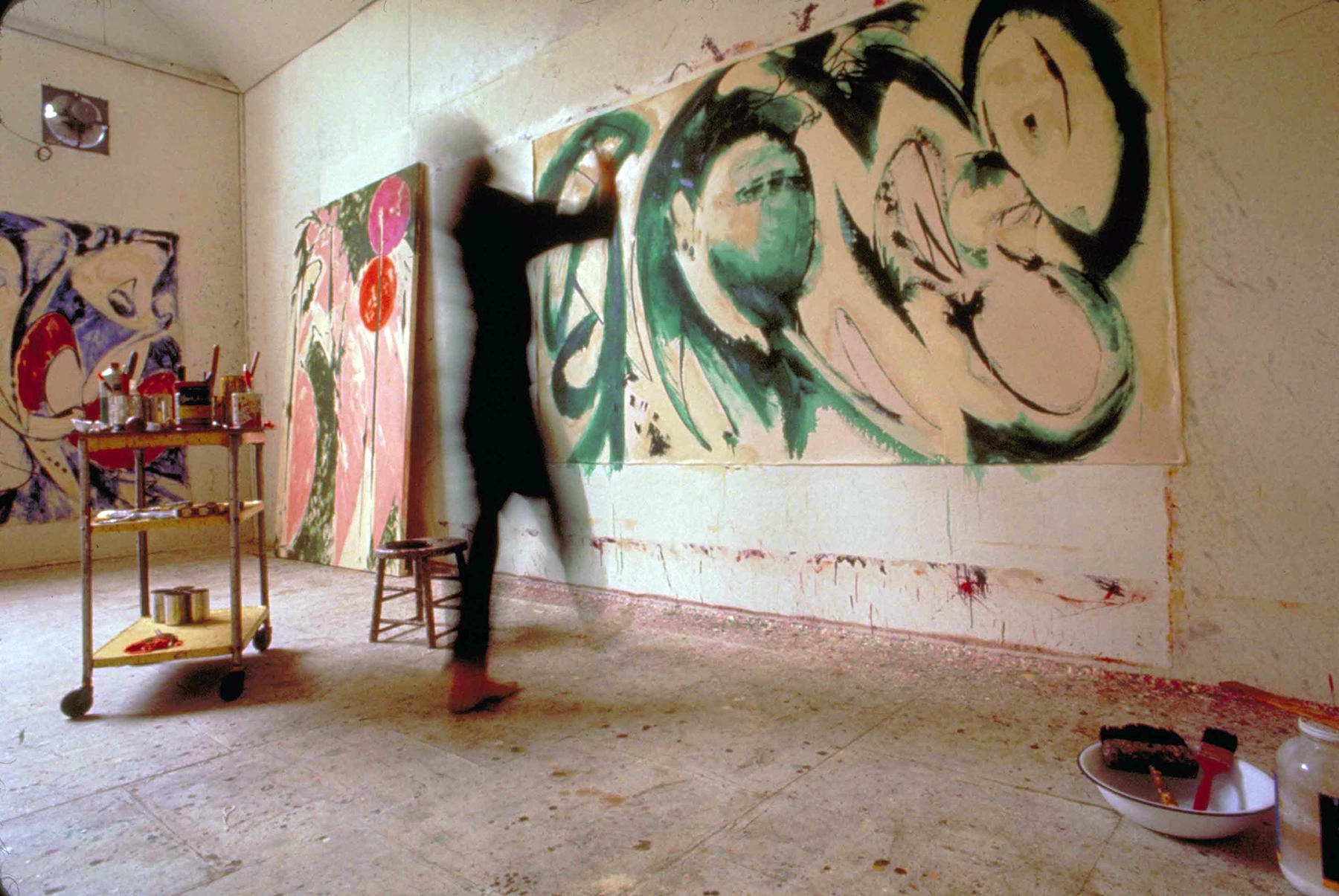 Lee Krasner painting Portrait in Green in her studio in Springs, NY, 1969. Photograph by Mark Patiky.
LEE KRASNER
Living Colour
30 May - 1 September 2019

Lee Krasner is a key figure in American art, whose energetic work reflects the spirit of possibility in post-war New York.

'I like a canvas to breathe and be alive. Be alive is the point.'

This exhibition celebrates the work and life of Lee Krasner (1908–1984), a pioneer of Abstract Expressionism. The first major presentation of her work in Europe for more than 50 years, Lee Krasner: Living Colour tells the story of a formidable artist, whose importance has too often been eclipsed by her marriage to Jackson Pollock.

Discover Krasner's spirit for invention – from striking early self-portraits to her acclaimed 'Little Image' paintings from the 1940s, from collages comprised of torn-up earlier work to a selection of her most impressive large-scale abstract paintings. Explore nearly 100 works, many of which are being presented for the first time in the UK.

Exhibition curated and organised by Barbican Centre, London in collaboration with Schirn Kunsthalle Frankfurt, Zentrum Paul Klee Bern and the Guggenheim Museum Bilbao.

The exhibition is also made possible with support from Kasmin Gallery, Elizabeth and J. Jeffry Louis, the Kenneth C. Griffin Charitable Fund, Ron Delsener, Midge and Simon Palley, the Ruddock Foundation for the Arts, and a Jonathan Ruffer Curatorial Research Grant from the Art Fund.