Strange and Familiar
16 Mar - 19 Jun 2016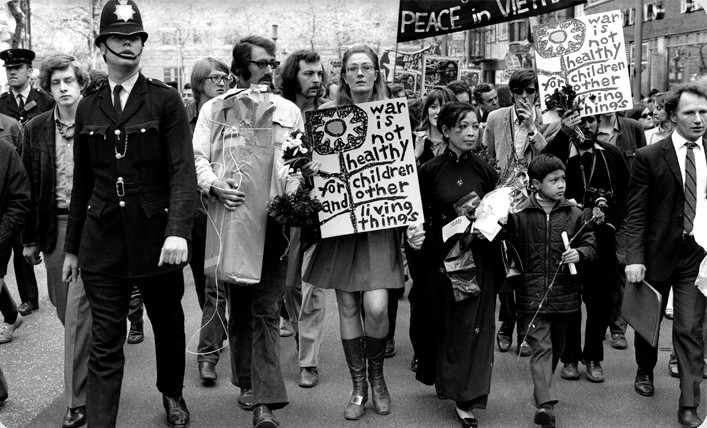 © Frank Habicht / Courtesy of the Artist. Peace message,Vanessa Redgrave, Grosvenor Square, London, 1968
STRANGE AND FAMILIAR
Britain as Revealed by International Photographers
16 March - 19 June 2016

Curated by the iconic British photographer Martin Parr, Strange and Familiar considers how international photographers from the 1930s onwards have captured the social, cultural and political identity of the UK.

From social documentary and portraiture to street and architectural photography, the exhibition celebrates the work of leading photographers, including Henri Cartier-Bresson, Rineke Dijkstra, Robert Frank and Garry Winogrand. Bringing together compelling photographs and previously unseen bodies of work, Strange and Familiar presents a vibrant portrait of modern Britain.

The fully illustrated exhibition catalogue is now available along with a range of photography books, cameras, accessories and fun mementos of Britain's heritage and food culture.