Maryam Jafri
09 Feb - 28 Apr 2013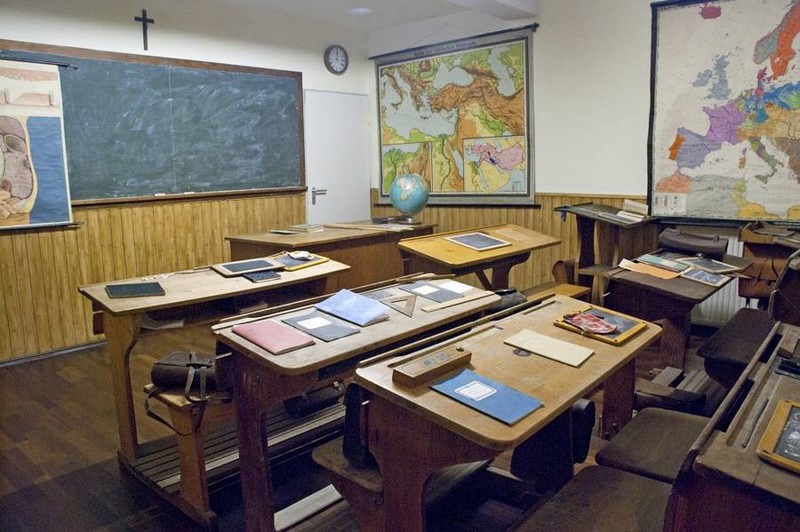 © Maryam Jafri
Grid #1: Schoolroom, S/M Dungeon (Detail), 2012, aus der Serie Global Slum, 2012
Archivbild, Tintenstrahldruck
33 x 24 cm
Courtesy die Künstlerin
MARYAM JAFRI
Backdrop
Curator: Thomas Thiel
9 February - 28 April 2013

Maryam Jafri works primarily with the media of video, photography, text and performance. She takes a research-based approach to her work, and that frequently results in extensive video and photo installations. In these works, Jafri combines specific temporal and cultural zones. In the process, she uses various narrative forms and consciously fictionalises documentary archive material. Her works move between film and theatre, fact and fiction, historical models and subjective adaptations. Among her recurring topics are the global conditions of production and strategies of application, which she investigates through real settings, objects or persons. Jafri's artistic praxis sometimes resembles associative role-playing by which she recounts unusual scenarios at the juncture of economy, history and geography. Maryam Jafri is showing a new group of photographic works at the Bielefelder Kunstverein, alongside current works from the last two years.

Maryam Jafri, born in 1972 in Pakistan, lives and works in Copenhagen and New York. The artist's most recent solo exhibitions have appeared at the Museet for Samtidskunst (Roskilde, Denmark), the exhibition room Beirut (Cairo, Egypt) and the CAAC Sevilla (all 2012). In addition, Jafri has participated widely in international group exhibitions, amongst others at CCA Wattis (San Francisco, USA) and F / Stop International Festival for Photography (Leipzig) (both 2012). In 2012, she took part in the Manifesta 9 (Genk, Belgium) and the biennials in Shanghai and Taipei. Following on from the exhibition, »Costume Party: Colony & Negative« (2006) at the Neuer Berliner Kunstverein, the Bielefelder Kunstverein is giving the artist her second showing in Germany.