Raphael Hefti
20 Jan - 18 Mar 2012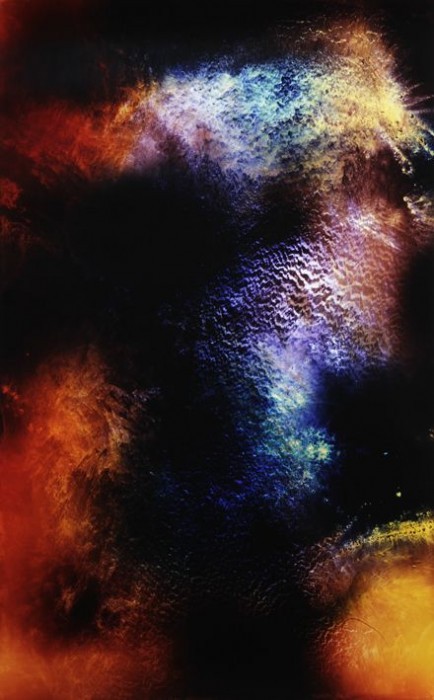 © Raphael Hefti
Lycopodium, 2011
Photogram on photographic color paper using the gently burning spores of the mossplant
Courtesy Ancient and Modern Gallery, London
RAPHAEL HEFTI
Launching Rockets Never Gets Old
20 January - 18 March, 2012

For the past ten years Swiss artist Raphael Hefti has been interfering with material processes, manipulating and transforming different substances to surprising effect. Coming from a technical background with a keen interest in how things are made and what things can do, Hefti sets-up pseudo scientific experiments which challenge industrial fabricators and ultimately divert objects from their original state.

Launching Rockets Never Gets Old will be Hefti's first solo show in the UK and in this new work he will approach his investigations from a specific tangent: discovering mistakes in industrial processes and pushing them to a limit where aesthetic transformations take place. These processes include Luxar coating which produces 'museumglass' (Subtraction as Addition, 2011), and the hardening of steel with extreme temperatures (Replaying the Mistake of a Broken Hammer, 2011). A series of photographs bearing ambiguous patterns is created by the burning the spores of the Lycopodium plant on photosensitive paper.

Hefti completed his MA this year at the Slade School of Fine Art and his recent solo exhibitions include 327 Different Sounds Coalmine Galerie, Winterthur, Switzerland and Beginning with the first thing that comes to mind Fluxia, Milan (both 2010).