Stefanie Heinze
Odd Glove
26 Apr - 08 Jun 2019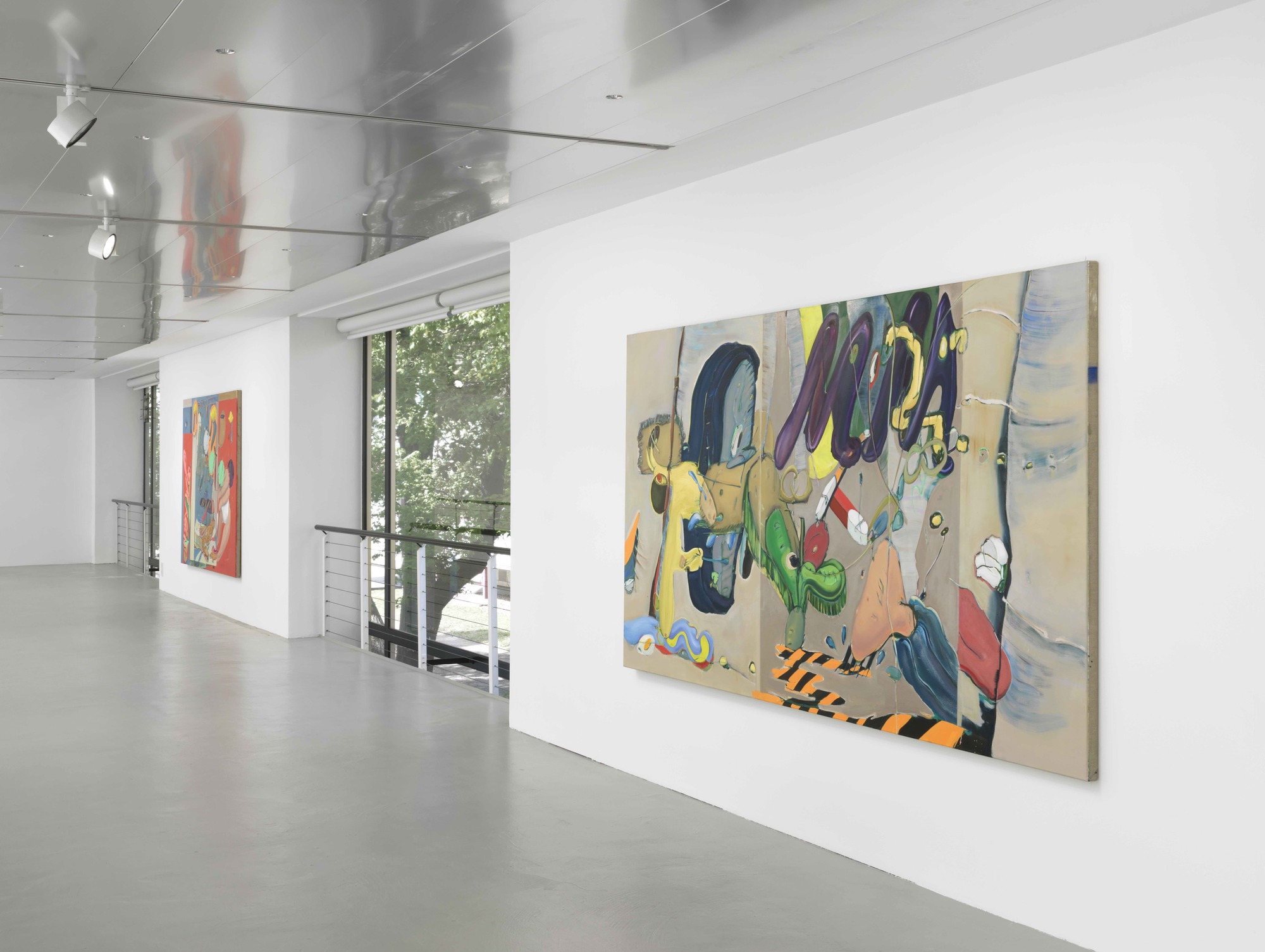 Installation view: Stefanie Heinze, "Odd Glove", April 26 – June 8, 2019 © the artist and Capitain Petzel, Berlin. Ph: Jens Ziehe 14 of 16previousnextclose
STEFANIE HEINZE
Odd Glove
26 April – 8 June 2019

Gallery Weekend Berlin
Saturday, April 27 – Sunday, April 28, 11 am – 7pm

Capitain Petzel presents the first solo exhibition of Berlin based artist Stefanie Heinze.

The starting point of her paintings are small-format drawings that often emerge from a collage process in which shapes are added or removed. Throughout the transfer to larger-sized canvases, translation errors occur and are actually welcome: failure is not only always an option, but an integral part of Heinze's images.

Her works depict scenes rife with fantastic encounters, composed of playfully transformative, and (a)sexual motifs. Themes such as psychology, social class, gender, sexuality, the nature and procurement of food, digestion and everyday weather exert a major impact on her work. Anti-achievement and impossibility are embedded in her iconography in the form of flaccid penises, flying carrots or melting creatures. Accordingly, she proclaims "newsense," a kind of pseudo-optimistic invention of her own making, as a retort to nonsense. The artist looks for the unexpected and subversive into which she integrates the perverse. Her works oscillate between high and low culture, embracing failure as a necessity and a better way of being.

Stefanie Heinze (*1987 in Berlin) completed her studies in painting at the Academy of Fine Arts Leipzig (2014) with interludes at the National Academy of Fine Arts in Oslo and the Skowhegan School of Painting & Sculpture in Maine, USA.