Le livre d'artiste - Version Conceptuelle
19 Jan - 28 Apr 2013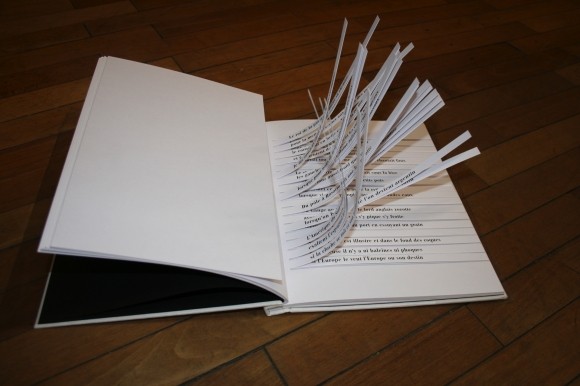 Raymond Quenaud
Cent milliards de poèmes, La Nouvelle Revue Française, Editions Gallimard, 1961. Réédition 2001. Courtesy Marco Godinho.
LE LIVRE D'ARTISTE - VERSION CONCEPTUELLE
19 January – 28 April 2013

The "conceptual book" is the theme of the second part of the exhibition series dedicated to artist books. These books are exhibited at the InfoLab in grey, minimalist displays conceived by Stanley Brown, a conceptual artist who had a solo show at Casino Luxembourg in 2001. The exhibition The artist book - the conceptual approach has been realised in collaboration with artist Marco Godinho who provided from his private collection limited editions of artist books and his own publications.