Auteur / Amateur
06 May - 05 Jun 2010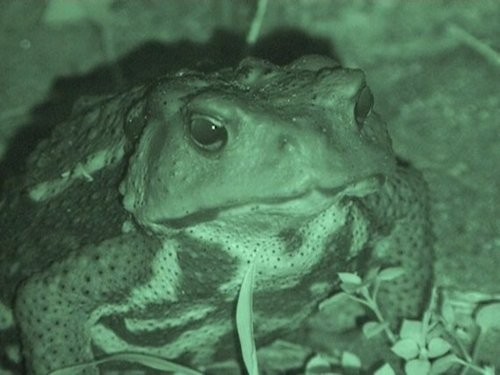 © Virginie Yassef
Hit the ground running, 2009
video, color and sound, 18'
videostill
courtesy Galerie GP+N Vallois
AUTEUR / AMATEUR
curated by Julien Bismuth (curated by_vienna 2010)

Lucas Ajemian, Mike Bouchet, Terry Fox, Alex Hubbard, Stuart Sherman, Misha Stroj, Lisa Williamson, Virginie Yassef

6.5. - 5.6.2010

The artists in this exhibition have been chosen from two different time periods: the late sixties and seventies (i.e. the first years of video art) and today. In both cases, these are works that develop their "amateur" approach, understanding an amateur as one who appreciates art and who engages with a medium by his own means. The difference between the two generations of artists in this exhibition are their respective forms of "amateur authorship." While contemporary artists can no longer hope to retrieve the "innocent" informality of the first generation of video artists, it is precisely their over-familiarity with digital technology which provides them with the means to develop their own forms of informed yet informal approaches to the very same medium.

Die Künstler dieser Ausstellung kommen aus zwei Epochen, den späten Sechziger- und Siebzigerjahren, also den ersten Jahren der Videokunst, und heute. In beiden Fällen zeigen die Werke einen "amateurhaften" Zugang zur Kunst, wobei der Amateur als jemand verstanden wird, der die Kunst liebt und sich mit einem Medium auf eigene Faust auseinandersetzt. Der Unterschied zwischen den Generationen besteht in ihrer jeweiligen Auffassung des "Amateurschöpfers". Obwohl heutige Künstler die Hoffnung der ersten Videokünstlergeneration auf eine "unschuldige" Ungezwungenheit aufgeben mussten, stellt ihnen gerade ihre Übervertrautheit mit der Digitaltechnologie Mittel zur Verfügung, demselben Medium mit informierten und doch informellen Methoden neue Formen abzugewinnen.