curated by_vienna: East by South West
13 May - 25 Jun 2011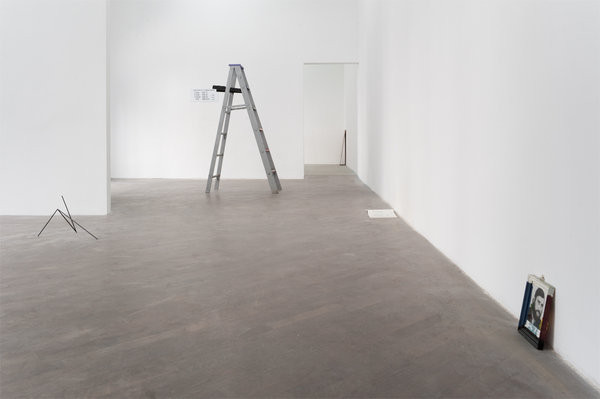 Installation view, ... forsakes its existence and gives its shape over to recollection., Galerie Emanuel Layr, 2011
CURATED BY_VIENNA: EAST BY SOUTH WEST
... forsakes its existence and gives its shape over to recollection.
Liudvikas Buklys, Stano Filko, Michele Di Menna
curated by Severin Dünser and Christian Kobald
13 May - 25 June, 2011

The contribution investigates the relationship between object, biography, narrative and display through fragments of works by two Eastern European artists from different countries and generations: young Lithuanian artist Liudvikas Buklys (*1984) and Slovakian documenta participant Stano Filko (*1937), complemented by a third, performative contribution by Canadian artist Michele Di Menna (*1980).The storyboard: biography, anecdote, treasure hunt, classicism, Siberia, the repository, colour, the gesamtkunstwerk, the house, id, cognition, pause, sekt, precarious. The set: three boards, white, rockets, the tasche, a statement, a catalogue, an LP, animation, two objects, a story, a performance, that which remains.

The curators would like to thank Fedor Blaščák for his help during the preparation for the show.