Edward Steichen
06 Nov 2010 - 16 Jan 2011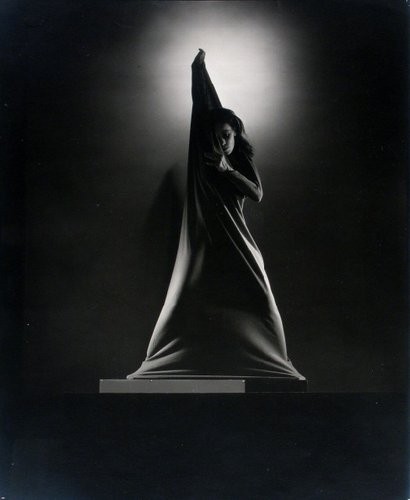 Edward Steichen
Martha Graham, 1931
Bromsilbergelatine
24,1 x 19,2 cm
Fotografische Sammlung
© Museum Folkwang, Essen; Schenkung Joanna T. Steichen über das International Museum of Photography, Rochester
EDWARD STEICHEN
"Celebrity Design"

6 November, 2010 – 16 January, 2011

With this exhibition, the Fotografische Sammlung is dedicating a solo exhibition to the well-known American photographer Edward Steichen (1879-1973) for the first time. The core is formed by a donation of 65 photographs by Joanna Steichen, which the Museum Folkwang in Essen received in 1983, exclusively in Germany.

In the center are Steichen's fashion photography and photographs of prominent people from the 1920/30s, made mainly for celebrated Condé Nast magazines like "Vogue" and "Vanity Fair". The photographs mostly show American actors and actresses such as Alla Nazimova, Lillian Gish and James Hackett. Famed people from art, sport and politics are represented by Henri Matisse, Frank Lloyd Wright and Winston Churchill. Camera settings varying according to type, scenic staging and a very creative use of light impressively accented the famous people and models he portrayed, setting new standards for portrait and fashion photography in the printed media.