Video Studio IV: Video Rebels
31 May - 02 Nov 2014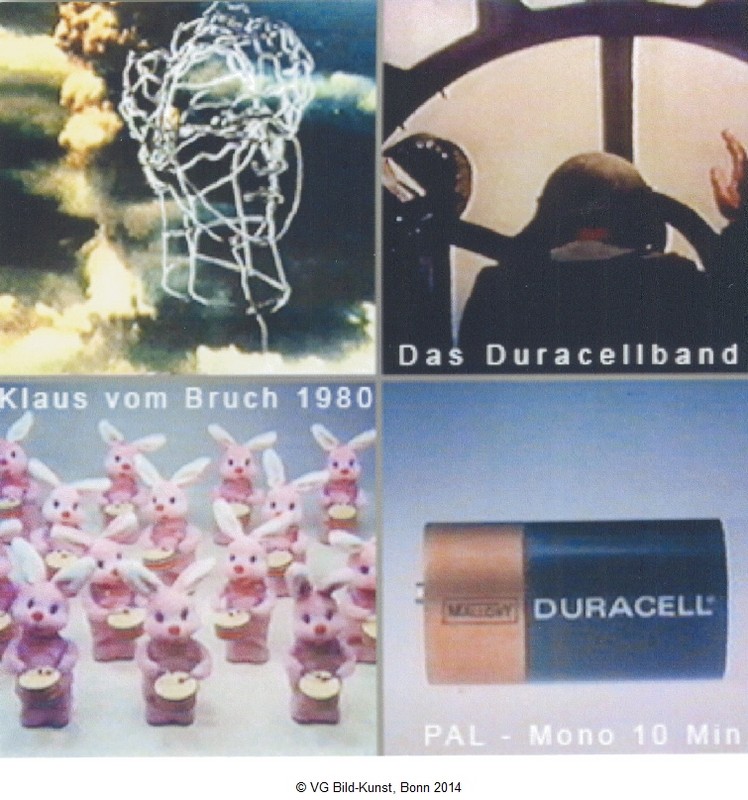 Klaus vom Bruch
Das Duracellband, 1980
The Duracell Tape
Videorebellen, Video, Color, Sound, DVD, colour, sound (mono), 10'
10 min
Donated of the Artist in 2009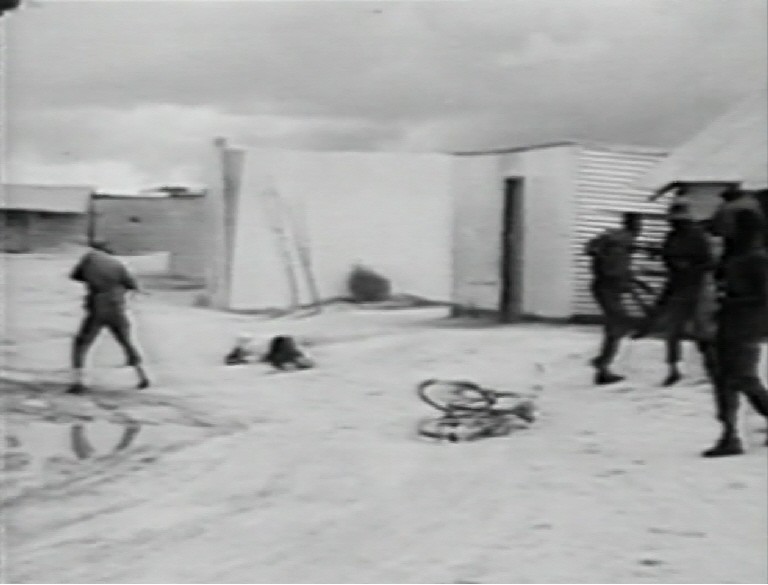 Marcel Odenbach
Stehen ist Nichtumfallen, 1989
Standing is not Falling
Video, Colour, Sound
4:51 min
Donation of the artist in 2010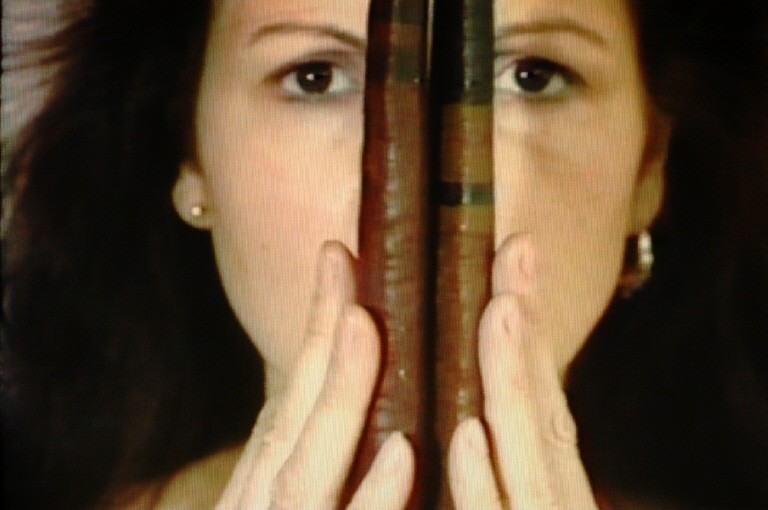 Ulrike Rosenbach
Lotusknospentöne, 1979
Lotus Buds Sounds
from: Ulrike Rosenbach. Selected Works 1972 - 1998
A-TV, Video, Colour, Sound
16:41 min
Donation of the artist in 2012
VIDEO STUDIO IV: VIDEO REBELS
Klaus vom Bruch, Marcel Odenbach and Ulrike Rosenbach
31 May - 2 November 2014

Artists of the 1970s discovered video as an alternative image-generating medium to TV. Video artists Klaus vom Bruch, Marcel Odenbach and Ulrike Rosenbach founded a joint production studio and sought to broadcast an alternative form of television. From 1976 they produced videos under the label ATV, and from 1980 under Video Rebels. They had a decisive influence on the development of the medium.

Film images of a pilot in a leather cap are intercut with the loop of a Zewa-Soft advert for floating, puffy-white tissues. This image of the male pilot is contrasted with the insertion of a self-portrait of Klaus vom Bruch with long, flowing hair. However, the pilots do not fly just any airplanes, but the bombers that Hitler sent to Spanish putschist Franco in 1936. With a few striking means the video rebels produced moving images that still startle viewers today.

From its video art collection Museum Folkwang is showing works by the three video rebels from the period 1975 to 1989. Klaus vom Bruch (born 1952 in Cologne) reflects on the relationship of West German society to the past and present by using "found footage" – images from old news reels, for example. The videos by Marcel Odenbach (born 1953 in Cologne) are full of historical and socio-critical references, edited to produce thoughtful collages. And in her rebellious presentations Ulrike Rosenbach (born 1943 in Bad Salzdetfurth) brings into play criticism of the traditional role of women and in doing so explores the medium's borders.

In their work, the artists juxtapose the entertainment medium of television with political images. The exhibition follows the theme of rebellion: What has rebellion provoked? Which strategies were employed? How did artists simultaneously question the myth of the rebellion and the role of the rebel?