Preview
23 Jun - 30 Jul 2016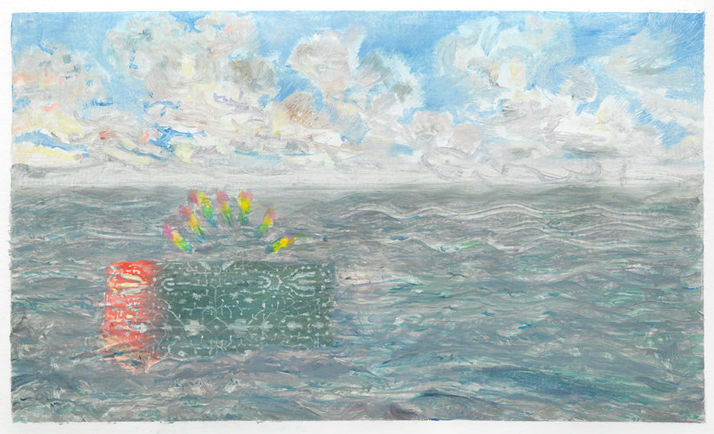 Femmy Otten
Eyes on the Horizon, no. 4, 2016
oil on canvas, framed, 43 x 61,5 cm
photography by Gert Jan van Rooij
PREVIEW
Group show with:
Femmy Otten, Eylem Aladogan, Berend Strik, Job Koelewijn, Jennifer Tee, Evelyn Taocheng Wang
23 June - 30 July 2016

Femmy Otten Artist PageEylem Aladogan Artist PageBerend Strik Artist PageJob Koelewijn Artist PageJennifer Tee Artist PageEvelyn Taocheng Wang Artist Page
Image: Taocheng Wang, 'Tug Boat! Celery and Children on Water', 2016.
Watercolour, acrylic, ink, pencil, on rice paper and watercolour paper, framed. 155,5 x 115 cm. Photography Gert Jan van Rooij.

Galerie Fons Welters invites you to the group exhibition 'Preview' offering a little glimpse into the gallery's program for the upcoming season and year. The exhibition will feature works by Eylem Aladogan, Job Koelewijn, Femmy Otten, Berend Strik, Jennifer Tee and Taocheng Wang.