Howard Hodgkin
05 May - 18 Jun 2016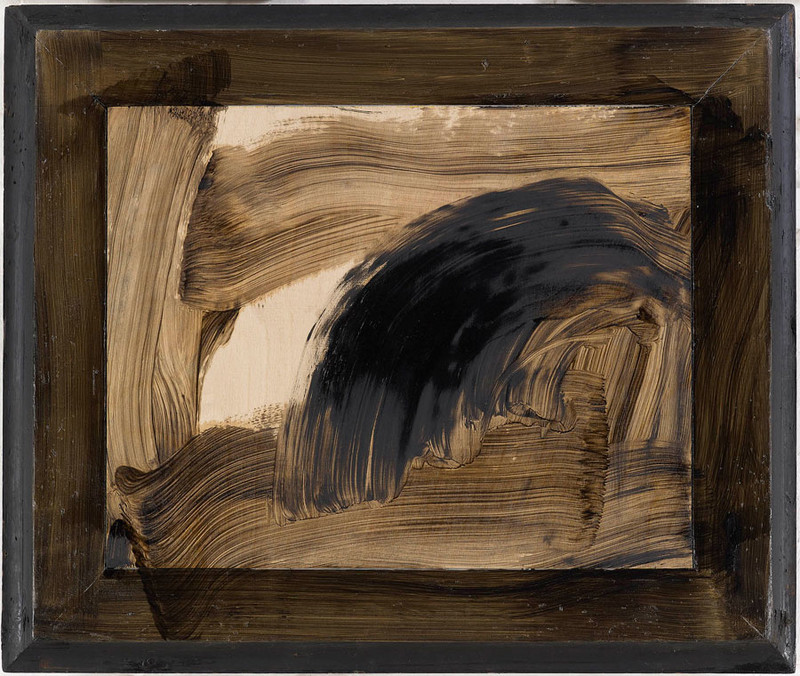 © Howard Hodkgin
From Memory, 2014–15
Oil on wood
27 7/8 × 33 1/8 inches (70.8 × 84.1 cm)
Photo by Prudence Cuming Associates Ltd.
HOWARD HODGKIN
From Memory
5 May – 18 June 2016

I am a representational painter, but not a painter of appearances.
—Howard Hodgkin

Gagosian Gallery is pleased to present "From Memory," recent paintings by Howard Hodgkin.

With sweeping lines of vibrant color, these works convey fleeting private moments and intense recollections. Paintings such as Morning (2015–16) and Dirty Window (2014–15) turn memories of domestic moments into experiences of pure color; while Love Song (2015) and Blues for Mrs. Chatterjee (2015) avow how words fall short of ever truly being able to describe sensations and phenomena. Completed between 2014 and 2016, Hodgkin's paintings create pockets of time and silence, demonstrating afresh the expressiveness, the mystery, and the seeming simplicity of his art.

With a deep and vivid palette and dynamic interchanges of light and dark, these paintings—always executed in oil on wooden panels—collapse the usual binary distinctions between abstraction and representation, narrative and pure sensation, past and present. Hodgkin's images are intimate, thoughtful, and ultimately indescribable, yet they suggest great arcs of time and thought.

A fully illustrated catalogue with an essay by James Lawrence will accompany the exhibition.

Howard Hodgkin was born in London in 1932, where he lives and works. He attended Camberwell School of Art and the Bath Academy of Art, Corsham. Major museum exhibitions include "Paintings 1975–1995," Modern Art Museum of Fort Worth, Texas (opened 1995 at the Metropolitan Museum of Art, New York, traveled to the Modern Art Museum of Fort Worth, Kunstverein Düsseldorf, and Hayward Gallery, London in 1996); Irish Museum of Modern Art, Dublin, (2006, traveled to Tate Britain and Museo Nacional Centro de Arte Reina Sofia, Madrid); "Paintings: 1992–2007," Yale Center for British Art, New Haven (2007, traveled to the Fitzwilliam Museum, Cambridge); "Time and Place, 2001–2010," Museum of Modern Art Oxford (2010, traveled to De Pont Museum of Contemporary Art, Tilburg, The Netherlands, and San Diego Museum of Art, 2010–11); "Howard Hodgkin," Fondation Bemberg, Toulouse, France (2013); and "Made in Mumbai," Curator's Gallery at Chhatrapati Shivaji Maharaj Vastu Sangrahalaya, Mumbai (2016). Since 1998, Gagosian Gallery has presented numerous exhibitions of Hodgkin's paintings.