Field Research: Liberating Knowledge. Progress Report II
23 Oct - 03 Dec 2017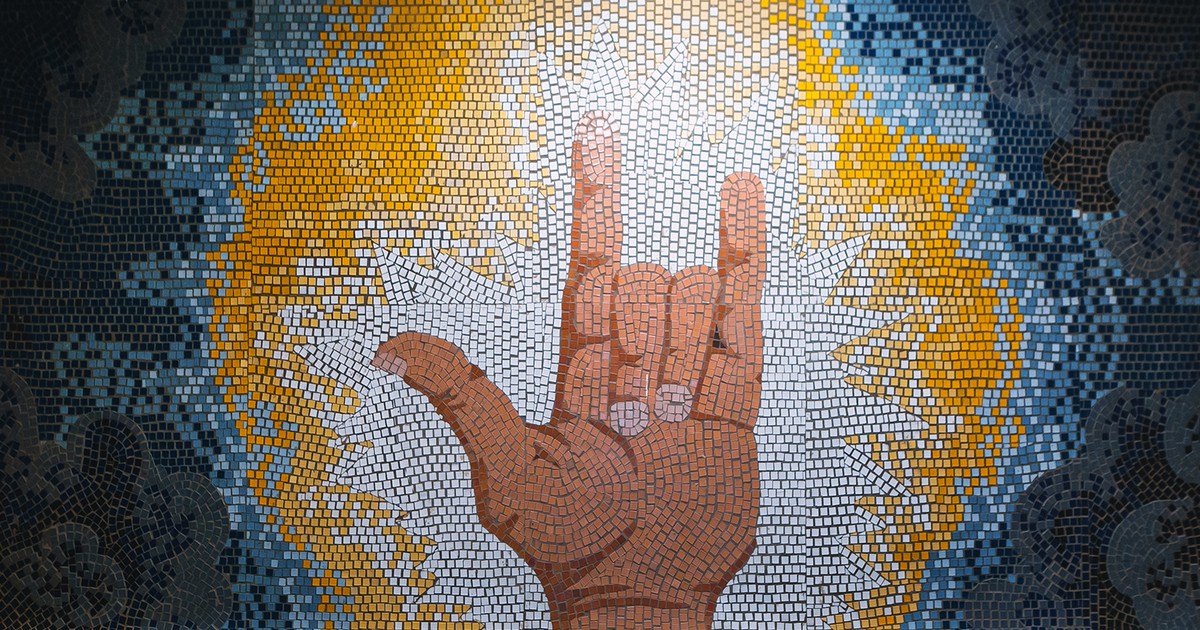 The mosaic depicts the sign "I love you" in International Sign—a contact variety of sign language used among deaf communities from different countries
Courtesy Moscow public municipal Kurchatov School, S.Y. Krivovyaz wing for hearing-impaired children No101
Photo: Anton Donikov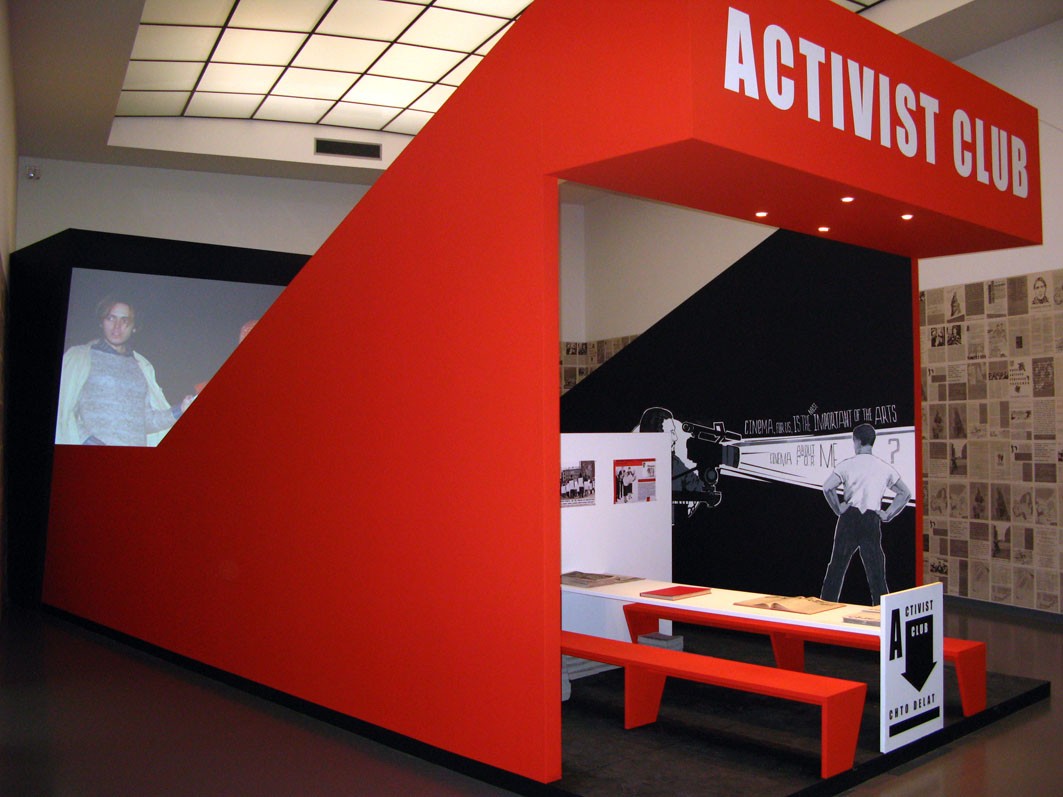 Chto Delat, Activist Club, 2007
installation view, Plug In #51, Van Abbemuseum, Eindhoven, the Netherlands, 2009
Photo: Peter Cox
Collection of Van Abbemuseum

FIELD RESEARCH: LIBERATING KNOWLEDGE. PROGRESS REPORT II
23 October — 03 December 2017

Organized by Snejana Krasteva, Garage Curator, and Olga Shirokostup, Garage Field Research coordinator

Coinciding with the centenary of the October revolution in Russia, Garage will present Field Research: Liberating Knowledge, the exhibition takes the production and liberation of knowledge as its broader theme, bringing together seven new projects that are at different stages of development through Garage Field Research program.

Each is initiated by artists or curators working in Russia and around the world, including Afghanistan, Armenia, Congo, France, Iran and Lebanon.

The Field Research program was initiated in 2013 to give new perspectives on overlooked or little-known events, philosophies, places, or people relating to Russian culture. The topics are driven by the interests of the invited participants, and include elements of academic fellowship while prioritizing fieldwork and idiosyncratic artistic research as the primary methods for the production of new interpretations. The museum program provides access to local experts, archives, and institutions, as well as making the process and results regularly accessible to the public. With this, each research project liberates knowledge from belonging to one discipline, to one culture, or to a dominant narrative, and breaks free from the prevailing impermeability of academic and archival institutions in the country.

An extensive public program exploring the specificities of artistic research will accompany the exhibition. More information will be available soon.

Participants: Tarek Atoui & Council (Sandra Terdjman and Gregory Castera), Sammy Baloji, Chto Delat, Mariam Ghani, Dmitry Gutov and David Riff, Susanna Gyulamiryan and Raffie Davtian, Alexandra Sukhareva.