Sue Williamson
16 May - 15 Jun 2013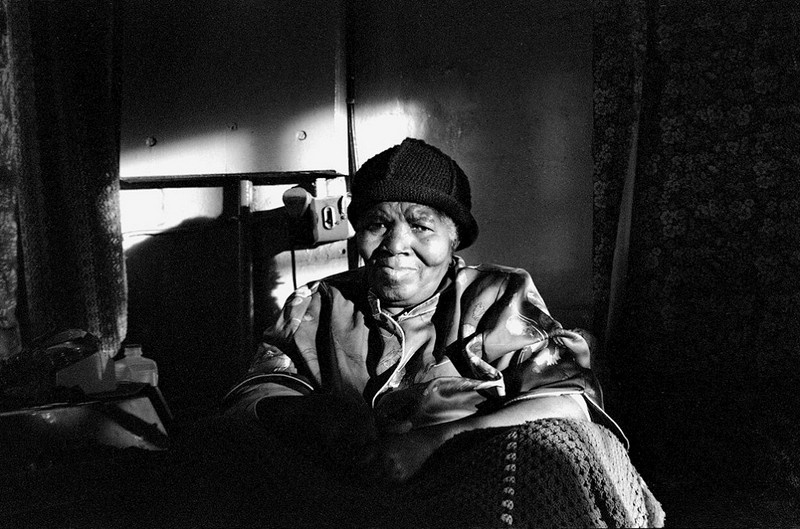 © Sue Williamson
Annie Silinga, Langa, 1983
Archival inks on archival paper
Image: 39 x 58 cm; Paper 51.5 x 71.5 cm
SUE WILLIAMSON
All Our Mothers
16 May - 15 June 2013

All Our Mothers, Sue Williamson's new show at Goodman Gallery, Johannesburg, celebrates the strength of the extraordinary women who helped to bring this country to freedom, and examines the generation gap between these wise, iconic veterans of the struggle, and their granddaughters, the confident young born frees.
Williamson's multi-screen video installation, There's something I must tell you portrays six intense conversations in which the older women recall important moments of their histories and their lives, and the younger women respond, and present their own forthright views on living in South Africa right now. Stories of exile, of the women's march, of imprisonment evoke the ultimate question: Was it all worth it? The answers are sometimes surprising.
In making the series, Williamson worked with such key figures as the charismatic Amina Cachalia, to whom this exhibition is dedicated, the distinguished Dr Brigalia Bam, the 101 year old Rebecca Kotane, Carollne Motsoaledi, widow of Rivonia triallist Elias Motsoaledi, Ilse Fischer, activist daughter of Afrikaner lawyer Bram Fischer, and liberation movement heroine Vesta Smith
Amina Cachalia and Caroline Motsoaledi were two of the women who were portrayed in Williamson's portfolio of etchings/screenprints of the 1980s, A Few South Africans, a series that was reproduced as widely distributed postcards at a time when images of these women were rarely seen in the press. Today, those postcards and prints are in such museum collections as the Museum of Modern Art in New York, the V & A Museum in London, and the Walther Collection, Germany.
Accompanying the video installation There's something I must tell you is a new series of more than twenty photographic portraits of women taken over a thirty year period.
There's something I must tell you originated when Williamson was a Rockefeller Foundation Creative Arts Fellow in Bellagio, Italy in 2011 and received a phone call from Amina Cachalia to contribute to a book at the very moment the artist was thinking she would like to interview and photograph Amina again, and to reconsider the important contribution of that generation almost 20 years into the new democracy. And so the new project began.
The artist is greatly indebted to the National Arts Council of South Africa, the Goethe Institute and Business Arts South Africa for support for All Our Mothers. The producer of There's something I must tell you is Monkey Films' Clare van Zyl. The exhibition opens at Goodman Gallery on May 16 and ends on June 15.