Implicit Tensions: Mapplethorpe Now
25 Jan 2019 - 05 Jan 2020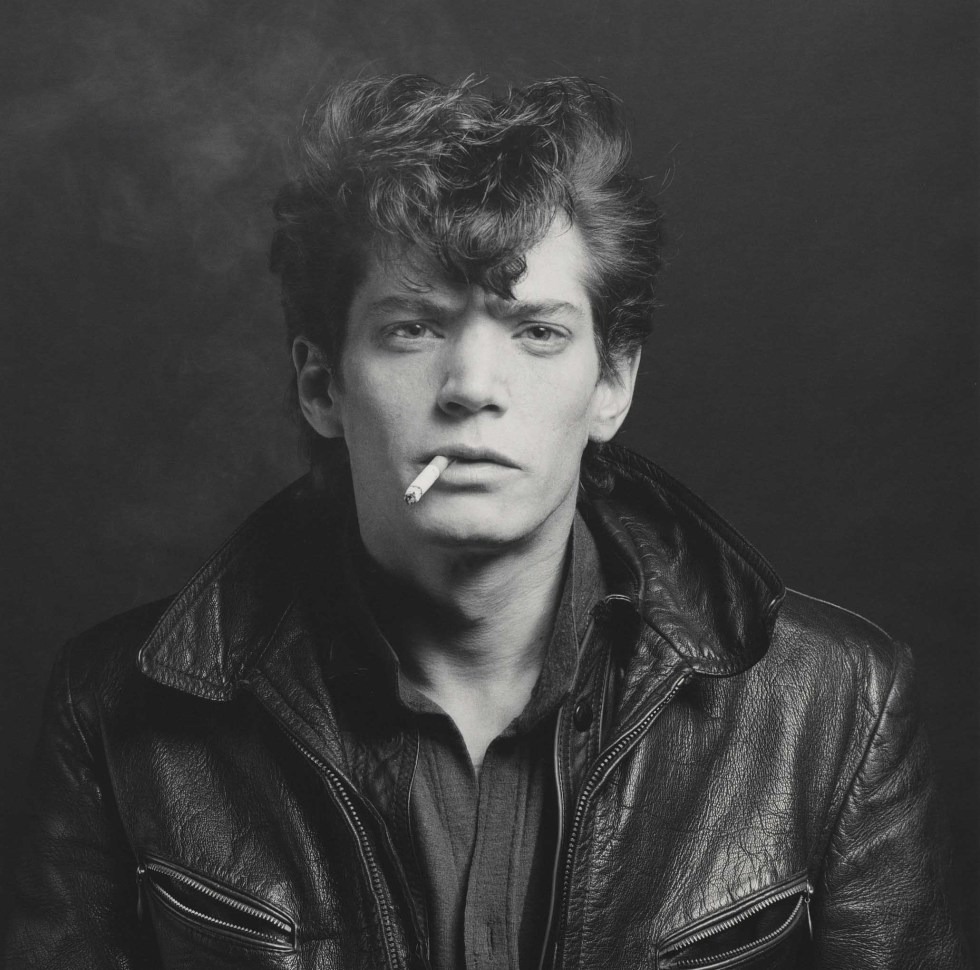 Robert Mapplethorpe
Self Portrait, 1980
Gelatin silver print
35.9 x 35.7 cm.
Solomon R. Guggenheim Museum, New York Gift, The Robert Mapplethorpe Foundation, 93.4289 © The Estate of Robert Mapplethorpe
IMPLICIT TENSIONS: MAPPLETHORPE NOW
25 January – 10 July 2019
24 Juyl 2019 – 5 January 2020

In the thirty years since his death, Robert Mapplethorpe (1946–1989) has become a cultural icon. One of the most critically acclaimed and controversial American artists of the late twentieth century, Mapplethorpe is widely known for daring imagery that deliberately transgresses social mores, and for the censorship debates that transpired around his work in the United States during the late 1980s and early 1990s. Yet the driving force behind his artistic ethos was an obsession with perfection that he bought to bear on his approach to each of his subjects.

In 1993, the Guggenheim received a generous gift of approximately two hundred photographs and unique objects from the Robert Mapplethorpe Foundation, initiating the museum's photography collection. Today, the Guggenheim celebrates the sustained legacy of the artist's work with a yearlong exhibition program conceived in two sequential parts and presented in the museum's Mapplethorpe Gallery on Tower Level 4.

The first part of Implicit Tensions (January 25–July 10, 2019) features highlights from the Guggenheim's in-depth Mapplethorpe holdings, including early Polaroids, collages, and mixed-media constructions; iconic, classicizing photographs of male and female nudes; floral still lifes; portraits of artists, celebrities, and acquaintances; explicit depictions of New York's underground S&M scene; and searingly honest self-portraits.

The second part of Implicit Tensions (July 24, 2019–January 5, 2020) will address Mapplethorpe's complex legacy in the field of contemporary art. A focused selection of his photographs will be on view alongside works by artists in the Guggenheim's collection, including Rotimi Fani-Kayode, Lyle Ashton Harris, Glenn Ligon, Zanele Muholi, Catherine Opie, and Paul Mpagi Sepuya.

This exhibition is organized by Lauren Hinkson, Associate Curator, Collections, and Susan Thompson, Associate Curator, with Levi Prombaum, Curatorial Assistant, Collections.

Generous funding for Implicit Tensions: Mapplethorpe Now is provided by Stein Erik Hagen–The Canica Art Collection, the William Talbott Hillman Foundation, and LLWW Foundation.

The Leadership Committee is gratefully acknowledged for its support, with special thanks to Peter Marino; Baldwin Gallery, Aspen; Angelo K H Chan and Frederick Wertheim; Joseph M. Cohen Family Collection; Caryl Englander; Galerie Thaddaeus Ropac, Paris; William Georgis; Gladstone Gallery; Xavier Hufkens; Tian-Tzy Li and Julio Herrera; Alison Jacques Gallery; MAI 36 Galerie, Zurich; Lisa and John Miller; Ted Pappendick and Erica Gervais; Lauren and Scott Pinkus; Ann and Mel Schaffer; Patty and Howard Silverstein; the Evelyn Toll Family Foundation; and Cristina von Bargen and Jonathan McHardy.

Additional funding is provided by the Solomon R. Guggenheim Museum's Photography Council.