Masterpieces From The Guggenheim Museum Bilbao Collection
01 Jan - 31 Dec 2019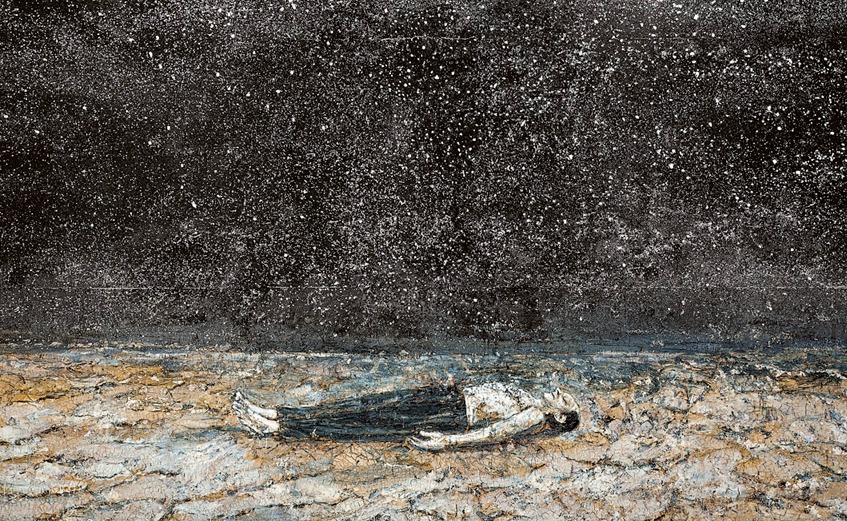 Anselm Kiefer
The Renowned Orders of the Night (Die berühmten Orden der Nacht), 1997
Acrylic and emulsion on canvas
510 x 500 cm
Guggenheim Bilbao Museoa
MASTERPIECES FROM THE GUGGENHEIM MUSEUM BILBAO COLLECTION
1 January - 31 December 2019

From the moment of its creation, the Guggenheim Museum Bilbao has worked to assemble a collection of significant works of art from the mid-twentieth century to the present day. Some of the pieces that now comprise this collection stand out as icons of the contemporary era; when they were first unveiled, they made a strong impression that left no one indifferent, and over the years they have grown in stature, becoming veritable landmarks in the history of contemporary art.

Masterpieces from the Guggenheim Museum Bilbao Collection offers the viewer a selection that includes Marilyn Monroe's iconic image repeated time and time again by Andy Warhol, Robert Rauschenberg's expressive Barge (oil and silkscreen ink on canvas), Cy Twombly's Nine Discourses on Commodus. Outstanding works by German painter and sculptor Anselm Kiefer and American artist Jean-Michel Basquiat are also present in this exhibition, along with sculptures by Basque masters Eduardo Chillida and Jorge Oteiza, on display within an international context.