Selections From The Guggenheim Bilbao Collection IV
19 Nov 2013 - 31 Aug 2014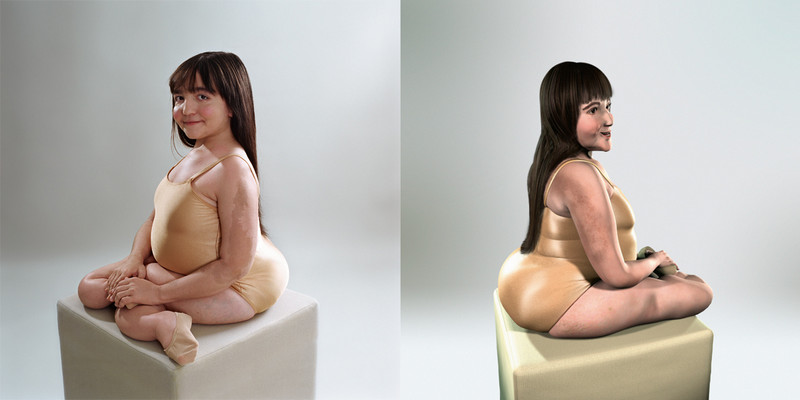 © Manu Arregui
Disarmingly Cute (Irresistiblemente bonito), 2007
Two-channel HD video with sound
Duration: 3 min. 27 sec.
Guggenheim Bilbao Museoa
SELECTIONS FROM THE GUGGENHEIM BILBAO COLLECTION IV
19 November 2013 – 31 August, 2014

Curator: Petra Joos

"I believe that reality means bursting the banks, courage. Imagined things are part of reality, they happen."

—Adonis [Ali Ahmad Said Esber]

This exhibition confronts works in the Guggenheim Museum Bilbao Collection by two generations of contemporary artists who investigate spaces of presence and absence. Through their creations, they undertake to transform a reality that ranges from human relations and references to art history to cosmic and microscopic visions.

In this show, the works have been divided into two clearly differentiated sections: the first, which has a theatrical dimension, is dominated by figuration, while the second is given over to abstraction. Each artist approaches reality in a different way, but they are united by the intention of inhabiting the unknown, of experiencing a revelation. As a result, reality ceases to be a "prefabricated" certainty and becomes a unique experience, where art sheds its rhetoric to establish a direct, immediate connection with the whole of existence.

This space features works by three artists who approach reality through figurative compositions with a slightly theatrical flair: Elssie Ansareo, Manu Arregui, and José Manuel Ballester.

Elssie Ansareo (b. 1979, Mexico City) offers a reflection on the stage and the spectator by presenting images with a baroque, theatrical appearance that observers find unsettling. Through photography, the artist voices her aesthetic preoccupations and poetically explores concepts such as representation, identity, relationships with others, and memory.

In Disarmingly Cute (Irresistiblemente bonito, 2007), Manu Arregui (b. 1970, Santander) creates a suggestive interplay between reality and its virtual reflection. Featuring Vanesa Jiménez, known in Spain as the "girl with glass bones," this work allows the artist to explore the mechanisms whereby a real person is transformed into the character portrayed by the media. Beside it, visitors also will find With an Effeminate Air (Con gesto afeminado, 2011), a piece based on an old Ballets Russes production which Arregui uses to address issues such as the individual's inability to adjust to society and the sexist imperatives of maleness, questioning the validity of the dominant models.

The photographs of José Manuel Ballester (b. 1960, Madrid) seem to encapsulate time. The artist's quest for poetics of the void led him to produce the series Hidden Spaces (Espacios ocultos), which he started in 2007, in which, by digitally altering photographs of historic paintings, he reinterprets masterpieces from art history to create disturbing absences. His works invite the audience to participate in a singular metamorphosis of reality.

This area presents works by three artists who approach reality through abstraction: Prudencio Irazabal, Darío Urzay, and Juan Uslé.

The works of Prudencio Irazabal (b. 1954, Puentelarrá) contain numerous references to different periods of art history, drawn from his extensive knowledge of pictorial language gleaned through technical and formal exploration. Untitled #767 (Sin título #767, 1996) is a painting that only seems monochromatic, for a side view reveals superimposed layers of transparent acrylic paint that divulge the artist's creative process and explain the penetrating light that radiates from its surface.

Darío Urzay (b. 1958, Bilbao) presents his two versions of the work In a (Microverse) Fraction (En una [Microverso] fracción, 1997), displayed here together for the first time. In this installation, the artist draws an imaginary circle that links the two pieces and invites spectators to embark on a dizzying journey from the cosmic to the microscopic.

The works of Juan Uslé (b. 1954, Santander) are autonomous pictorial spaces that reflect some of the artist's particular intellectual or emotional processes. In the series I Dreamt that You Revealed (Soñé que revelabas) (1997–ongoing), every line and every brushstroke conveys emotion and the sensation of a slow or pulsating motion. The mechanical repetition of the lines in these paintings clearly evidences a systematic, process-oriented approach, but each stroke is also a visible trace of the body and its physical activity—in other words, an aspect of reality that culminates in an abstraction.