Van Gogh To Picasso
The Thannhauser Legacy
21 Sep 2018 - 24 Mar 2019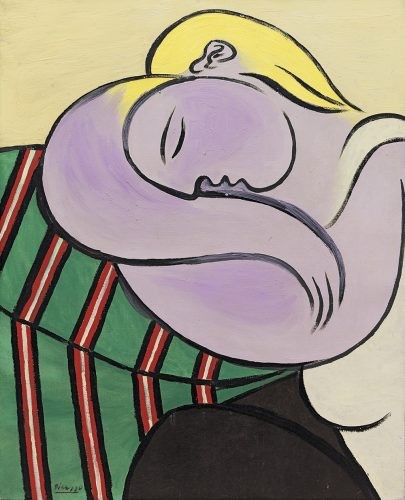 Pablo Picasso, Woman with Yellow Hair (Femme aux cheveux jaunes), Paris, December 1931
Oil on canvas, 100 x 81 cm
Solomon R. Guggenheim Museum, New York, Thannhauser Collection, Gift, Justin K. Thannhauser 78.2514.59
© 2018 Estate of Pablo Picasso / Artists Rights Society (ARS), New York
VAN GOGH TO PICASSO.
The Thannhauser Legacy
21 September 2018 – 24 March 2019

Curator: Megan Fontanella

Drawn from the Solomon R. Guggenheim Foundation's Thannhauser Collection, this exhibition features works by Impressionist, Post-Impressionist, and early modern masters, including Paul Cézanne, Edgar Degas, Édouard Manet, Pablo Picasso, and Vincent van Gogh. It marks the first occasion that a significant portion of this illustrious collection has been exhibited outside of New York since its arrival at the Guggenheim over fifty years ago. After a distinguished career in the art world, where he played a critical role in the development and dissemination of modern art in Europe and the United States, in 1963 dealer Justin K. Thannhauser announced a bequest of essential works from his private collection—spanning the past one hundred years of art history—to the Guggenheim. Hilde Thannhauser, Justin's widow, subsequently expanded these holdings with additional gifts to the museum in 1984 and 1991. Today, the Thannhauser Collection provides an important survey of the period directly preceding that represented by the Guggenheim's original core holdings, which are largely concentrated in early twentieth-century abstract art. The Thannhauser works bring to the fore avant-gardists who sought to liberate art from academic genres and techniques, exploring instead the fleeting effects of nature and urban subject matters, and employing stylistic devices such as loose brushwork and unusual compositions. Innovative practices continued in the next decades as others began to fracture and facet the picture plane, not to mention depict the spectacle of the changing city at the start of the twentieth century. Van Gogh to Picasso: The Thannhauser Legacy documents the Thannhausers' engagement with some of the most groundbreaking artists of their day and underscores the family's broad-mindedness and staunch support for experimental art, which lives on at the Guggenheim.