William Kentridge
7 Fragments
12 Mar - 14 Jun 2020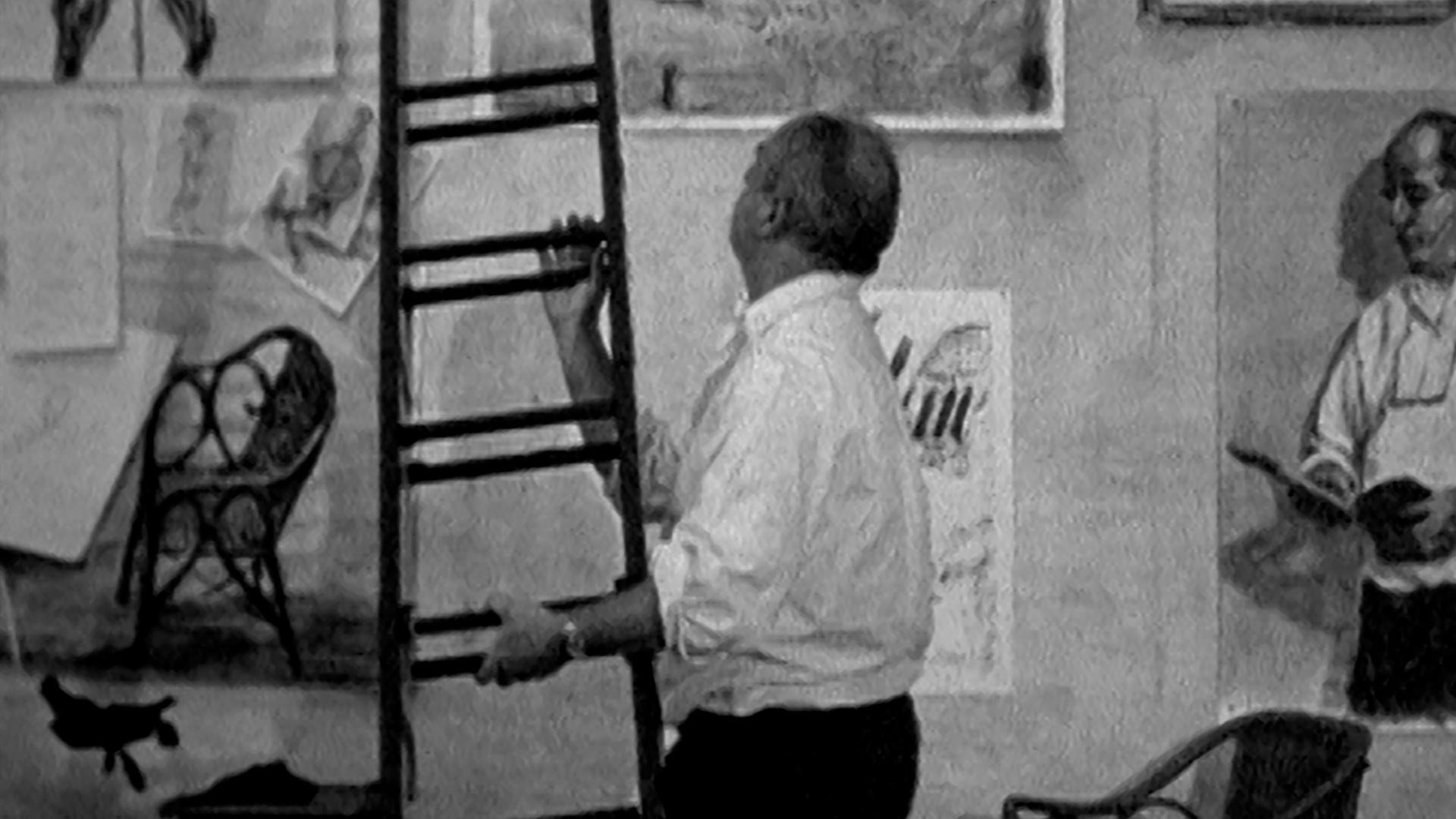 William Kentridge
7 Fragments for Georges Méliès and Day for Night, 2003
Eight-channel HD video installation. Black and white, silent.
Collection Fundació Sorigué, Lleida
© William Kentridge, 2003
Image courtesy of Lia Rumma Gallery Milan/Naples
WILLIAM KENTRIDGE
7 Fragments
12 March - 14 June 2020

Curator: Manuel Cirauqui

William Kentridge is a leading figure in the recent history of video installations, which in his case always operate as a crossroads between choreography and drawing, gesture, erasure, and lines. The predominance of black and white links the traditional texture of cinematographic film to the graphic media of charcoal, graphite, and ink. At this nine-screen installation, Kentridge invokes Georges Méliès, the founding genius and father of cinema, simultaneously creating a dreamlike self-portrait using the graphic artist's studio as a cosmic stage, staging both his body and his daily work. 7 Fragments for Georges Méliès, the set of recordings that give the exhibition its name, is accompanied by two additional pieces also created in 2003, respectively entitled Day for Night (for the process to invert black and white in photo negatives) and Journey to the Moon (an implicit tribute to the homonymous masterpiece created by Méliès in 1902). This last work dramatically fills the entirety of the space with sound through the original music by Philip Miller.