The end of the 20th century. The best is yet to come. A dialogue with the marx collection
14 Sep 2013 - 27 Apr 2014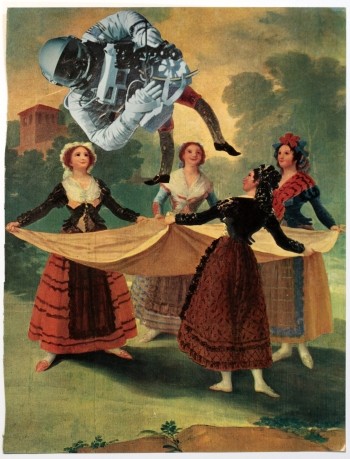 Erró
Untitled (Goya), 1980 (detail)
Werkraum Godula Buchholz © VG Bild-Kunst, Bonn 2013 / photo: Wolfram Ruoff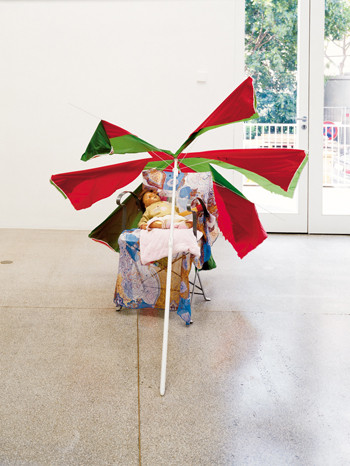 Isa Genzken
Untitled, 2006
Courtesy Galerie Buchholz, Berlin/Köln
© Galerie Buchholz, Berlin/Köln / Photo: Rainer Iglar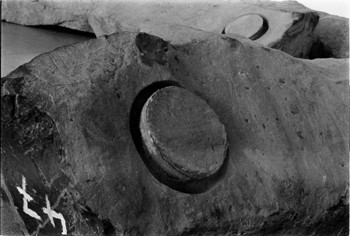 Joseph Beuys
DAS ENDE DES 20. JAHRHUNDERTS, 1982/1983
© Staatliche Museen zu Berlin, Nationalgalerie, Sammlung Marx (Eigentum des Landes Berlin)/ Foto: cyan
THE END OF THE 20TH CENTURY. THE BEST IS YET TO COME. A DIALOGUE WITH THE MARX COLLECTION
14 September 2013 - 27 April 2014

Curated by Eugen Blume and Catherine Nichols

The 20th century, in whose shadow we still live today, is widely considered the first to be more about the future than the past. For while both scientific forecasting and the notion of progress originated back in the European Enlightenment, it was the prodigious breakthroughs and milestones of the 20th century, the global cataclysms and vicissitudes from the First World War onwards that brought the future to the forefront of politics, science, the arts and everyday life.

The idea of the future, which has survived - or perhaps even assimilated - history's disappointments and aberrations, constitutes the starting point of the Hamburger Bahnhof's forthcoming special exhibition. Focusing its gaze on the beguiling horizon of the "not yet", the exhibition takes both its cue and its title from Joseph Beuys' sculpture "The End of the 20th Century" (first version). Back in the early 1980s, when the much longed for and fearfully awaited end of the 20th century was still a thing of the future, Beuys assembled the sculpture's 21 recumbent basalt steles, pallet jack and crowbar into one of the most powerful prognostic pieces of our times.

The exhibition is set to unfold within a series of ten sections which address, expand or contest Beuys' formulation of the future. The envisaged dialogue between representative works from the Marx Collection and a selection of internationally acclaimed, and predominantly more recent, artistic approaches revolves around the question of what our visions of the world tomorrow - whether they be wastelands or castles in the sky - reveal about us and the world we live in today, about our fears and longings in the here and now. What the future holds in store for us remains to be seen.

With works by: Özlem Altin, Joachim Bandau, Sara Barker, Joseph Beuys, Olga Chernysheva, Marcel Broodthaers, Jason Dodge, Mikala Dwyer, Erró, Jorge Galindo & Santiago Sierra, Isa Genzken, Rodney Graham, Jenny Holzer, Anselm Kiefer, Mario Merz, Nicholas Monro, Robert Rauschenberg, Ugo Rondinone, Cy Twombly, Andy Warhol, Rachel Whiteread u.a.