Desirée Holman
08 Nov 2009 - 31 Jan 2010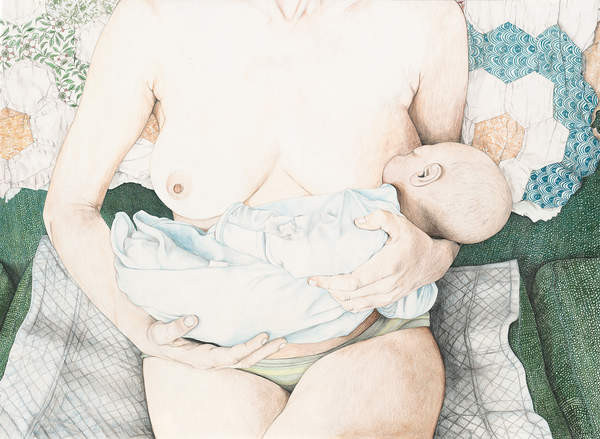 © Desirée Holman, Milkies, 2009
Color pencil on archival paper27 x 36 in. (68.6 x 91.4 cm)
Courtesy of the artist and Silverman Gallery, San Francisco.
Desirée Holman makes figurative props or effigies which she manipulates in role-play games that then take the form of drawings, sculpture, photography and video. For this exhibition, Holman presents her new project, Reborn, which questions the notion of 'maternal instincts.' Inspired by a subculture of women (mostly in the U.S. and Great Britain) who purchase incredibly life-like baby dolls and bathe and feed them as they would a real infant, Holman extensively researched this community and painstakingly hand-crafted several of her own 'reborns.' The project also includes Mary Cassatt-inspired color pencil drawings of mothers and their babies and a video featuring several women interacting with the babies in a variety of unconventional scenarios. Holman's work seamlessly brings together elements of fiction, fantasy, pop culture, anthropology and simulation, as she lures viewers into her games of make-believe.