Hammer Contemporary Collection I
16 Jan - 08 Apr 2007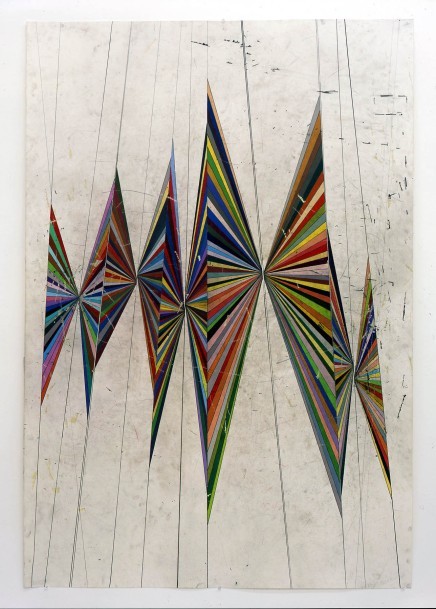 Mark Grotjahn
Untitled (Color Butterfly 10 Wings)
2004
Colored pencil on paper. 66 3/4 x 47 in. framed.
Hammer Museum, Los Angeles. Purchase.
Hammer Contemporary Collection
Part I
January 16 - April 8, 2007

This exhibition in two parts premieres the Hammer Contemporary Collection. Part I, currently on view, highlights photography and abstract drawings, including works by such artists as John Baldessari, Louise Bourgeois, Mark Grotjahn, Sharon Lockhart, Brice Marden, Agnes Martin, Catherine Opie, and Ed Ruscha, among many others. Part II, which will be on view from mid-April to August 2007, will present works in a range of media, focusing on the figurative and the imagistic.