Hammer Projects: Lawrence Abu Hamdan
20 Jan - 06 May 2018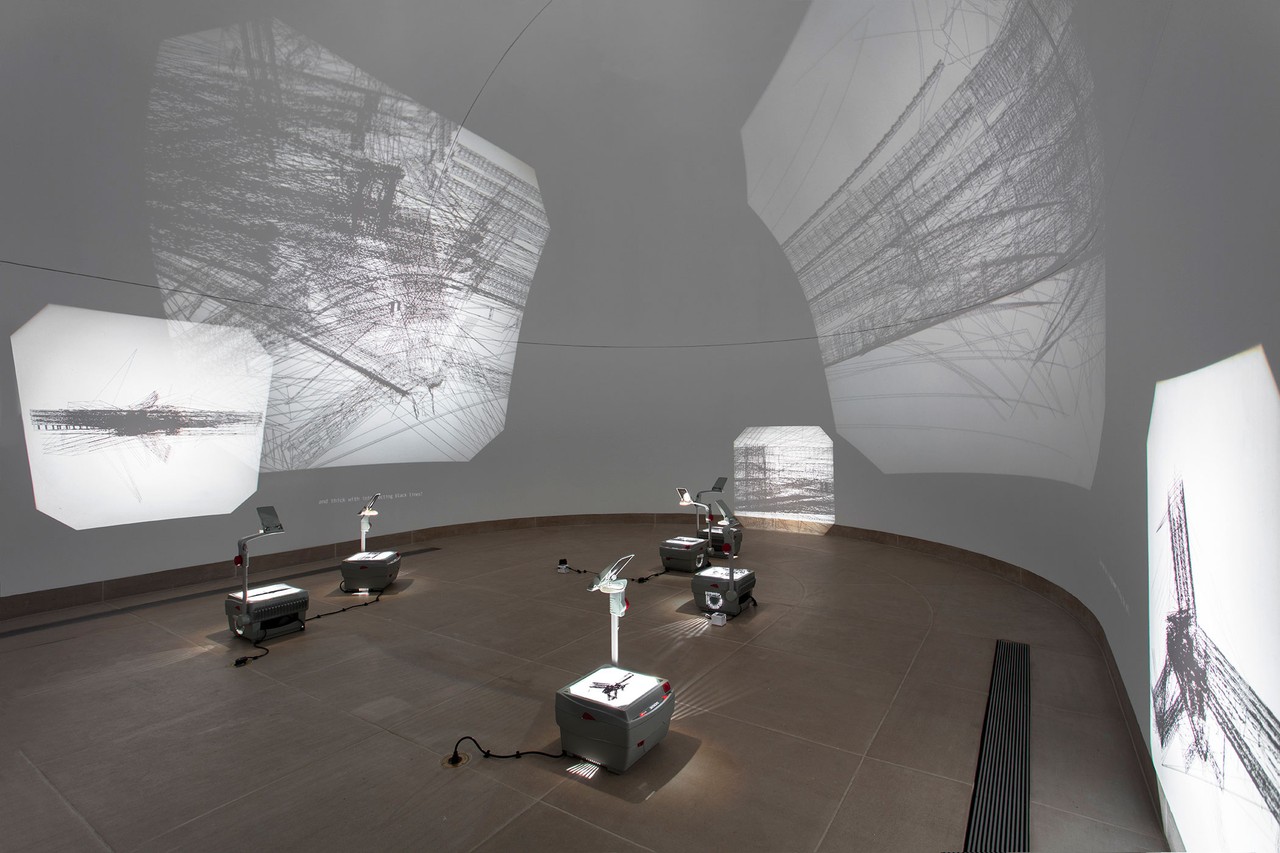 Hammer Projects: Lawrence Abu Hamdan
installation view, Hammer Museum, Los Angeles
Photo: Brian Forrest.
HAMMER PROJECTS: LAWRENCE ABU HAMDAN
20 January – 6 May 2018

Organized by Aram Moshayedi, curator, with Ikechukwu Onyewuenyi, curatorial assistant

Through an installation of audiovisual works, Lawrence Abu Hamdan continues an ongoing acoustic investigation into a Syrian military prison north of Damascus.

In 2016, artist Lawrence Abu Hamdan began an acoustic investigation into Sayndaya, a Syrian military prison north of Damascus. Given that the prison has remained inaccessible to independent monitors and observers and that most detainees are kept in total darkness, Abu Hamdan designed "ear witness" interviews to reconstruct the conditions of the prison and its architectural plans through the acoustic memories of surviving former detainees. These interviews formed a central component of a report on the prison for Amnesty International and the independent research group Forensic Architecture at Goldsmiths, University of London. Based on the findings of the report, Abu Hamdan initiated a body of work that experiments with the means by which crimes at the threshold of perception can become documented. For this exhibition, Abu Hamdan will present the first two works in this ongoing project. The project's two parts respectively utilize techniques of measuring silence and mapping acoustic leakage, showing the ways in which sound becomes sight and sight becomes sound—the results of communication and perception being violently forced to the limits of both sensory fields.