Hammer Projects: Tabaimo
12 Aug - 03 Dec 2017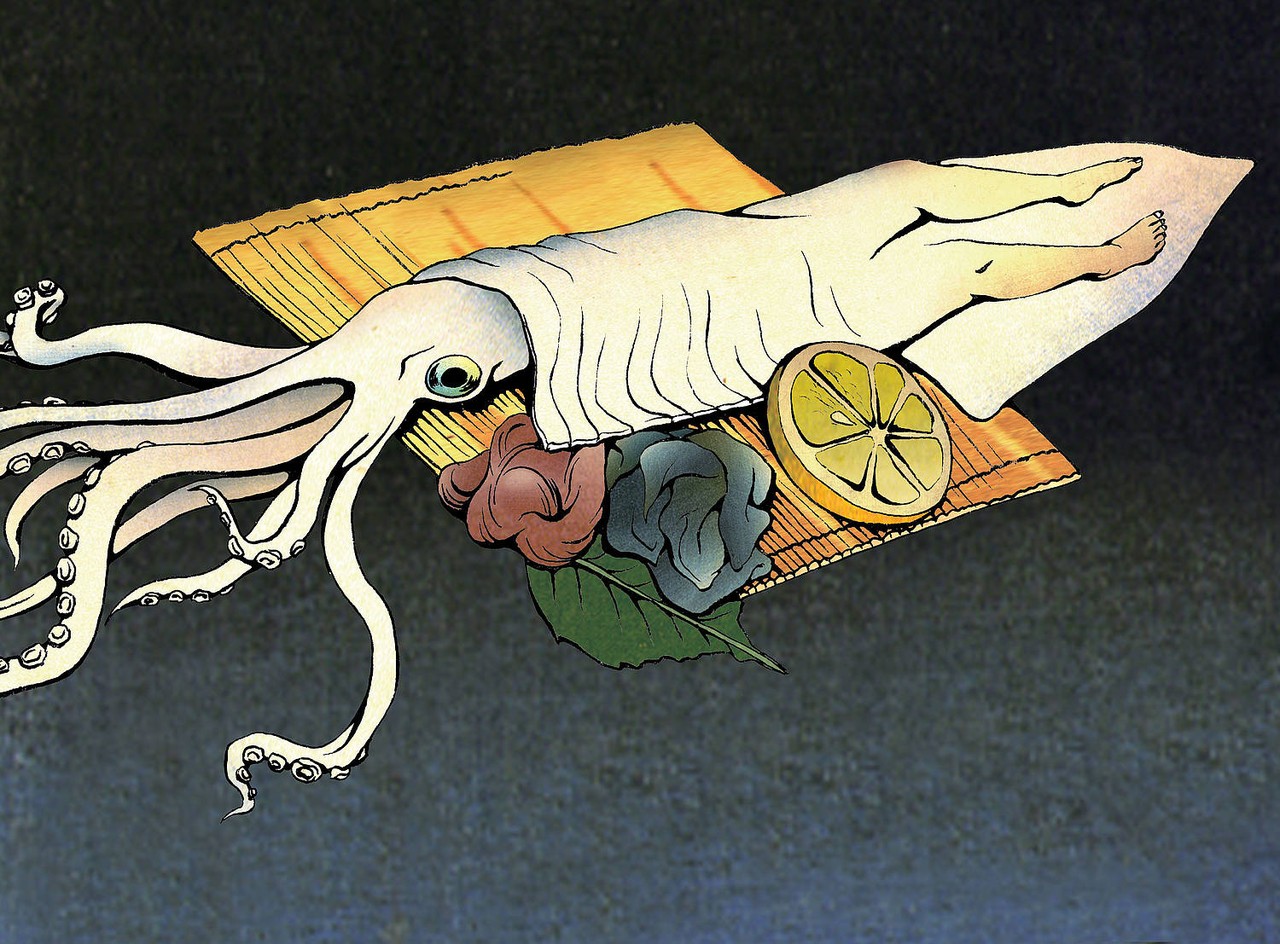 Tabaimo
akunin, 2006–7
Illustration for a daily novel in Asahi Shimbun. Image ©Tabaimo, courtesy of IMO studio.
HAMMER PROJECTS: TABAIMO
12 August - 3 December 2017

Japanese artist Tabaimo creates a site-specific work for the Hammer lobby wall for her first solo exhibition in Los Angeles.

The artist Tabaimo (b. 1975, Hyogo, Japan) depicts what might exist beneath calm surfaces—her active imagination proposes a fantastic world full of activity that challenges our understanding of reality. Whether roaming through the activities of a bathhouse, diving into the contents of a purse, watching a housewife make dinner, or making greenery bloom from beneath a figure's skin, the artist gives surreal life to banal occurrences, often incorporating into these contemporary tableaux allegorical imagery from Japanese art traditions like woodcuts. For the Hammer Museum's lobby wall, Tabaimo premieres a new installation that incorporates large-scale drawings and video.

Hammer Projects: Tabaimo is organized by Connie Butler, chief curator, with Emily Gonzalez-Jarrett, curatorial associate.