Hammer Projects: This Is the End
08 Jan - 07 Jun 2015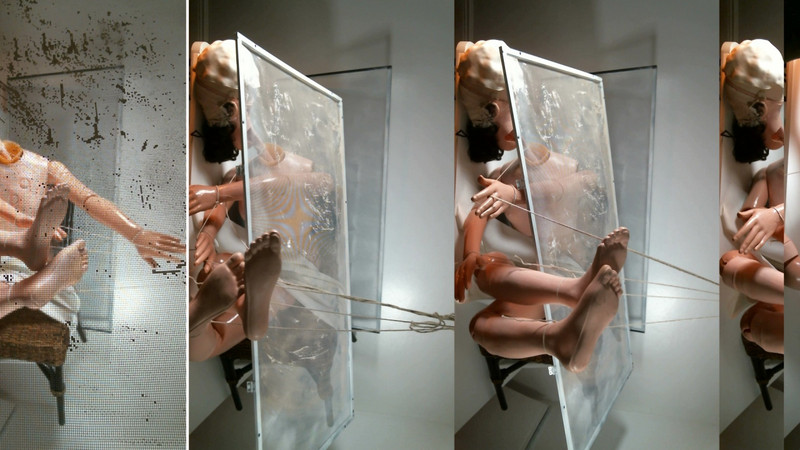 © Tommy Hartung
Still from THE BIBLE, 2014
HD video, color, sound. 48 min. Courtesy of the artist and On Stellar Rays, New York.

HAMMER PROJECTS: THIS IS THE END
8 January - 7 June 2015

Hammer Projects: This Is the End features three recent videos by three international artists working independently. Sharing similar sensibilities and employing an array of unconventional narrative strategies, the individual works by Ed Atkins (British, b. 1982), Loretta Fahrenholz (German, b. 1981), and Tommy Hartung (American, b. 1979) address such themes as trauma, melancholy, surrealism, and the uncanny. Atkins's Even Pricks (2013) comprises a series of hyperpolished digitally rendered vignettes that relate the idea of depression—both physical and psychological—to the immaterial surfaces of images. Fahrenholz's Ditch Plains (2013) depicts New York City and its environs in the wake of an unspecified disaster that seems at once physical, virtual, and emotional. The video's protagonists move through a dilapidated landscape, acting out narratives both real and surreal. Hartung's epic video THE BIBLE (2014) incorporates found footage, fictitious news footage, and animation in a dramatic exploration of issues from the Old Testament, including morality, ethics, religion, and war. Hammer Projects: This Is the End is co-organized by Hammer senior curator Anne Ellegood, curator Aram Moshayedi, and curator Ali Subotnick with Emily Gonzalez, curatorial associate.