Mario Garcia Torres
13 Sep 2014 - 04 Jan 2015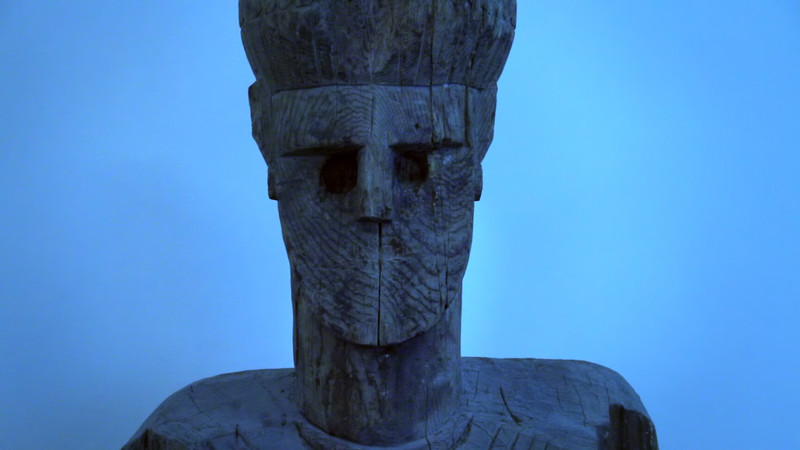 E Mario Garcia Torres
still from Tea
1391/2012, 35mm film transferred to digital video, color, sound. 64 min.
Courtesy the artist and Proyectos Monclova, Mexico City.
MARIO GARCIA TORRES
13 September 2014 - 4 January 2015

In 1968 the Directors Guild of America created the pseudonym Alan Smithee for directors wishing to disown films in which their creative vision had been compromised. In the intervening years, the name has been associated with one of the film and television industry's most extensive and indistinguishable filmographies. Though less common today as it once was, Smithee is widely regarded as a prolific and legendary auteur, whose collection of flops made by countless filmmakers tells a story of disavowal, shame, the ambivalences of anonymity, and the cultivation of public personae. Mexico City-based artist Mario Garcia Torres's one-act monologue, written as an imagined tell-all, casts the fictitious director as a central protagonist in a new single-channel video. Performed by an actor whose delivery embodies the internal struggles of a faceless character and filmed using a visual vocabulary inherited from professional keynote lectures, motivational speeches, and the now ubiquitous TED talk, Garcia Torres's video speculates on Smithee's fraught biography and explores the complex relationship between artistic work and its audiences.

Hammer Projects: Mario Garcia Torres is organized by Hammer curator Aram Moshayedi.

Mario Garcia Torres (b. 1975, Monclova, Mexico) received an MFA from the California Institute of the Arts in 2005 and currently lives in Mexico City. Recent solo exhibitions of his work have taken place at Project Arts Centre, Dublin (2013); Museo Nacional Centro de Arte Reina Sofía, Madrid (2010); Fundació Joan Miró, Barcelona (2009); Kunsthalle Zürich (2008); and Stedelijk Museum, Amsterdam (2007). He has also participated in such international exhibitions as the Berlin Biennale (2014); the Mercosul Biennial, Porto Alegre, Brazil (2013); Documenta 13, Kassel, Germany (2012); the São Paulo Bienal (2010); and the Venice Biennale (2007). Garcia Torres's exhibition at the Hammer Museum is the first solo presentation of his work in Los Angeles.