Peggy Guggenheim
01 - 17 Dec 2015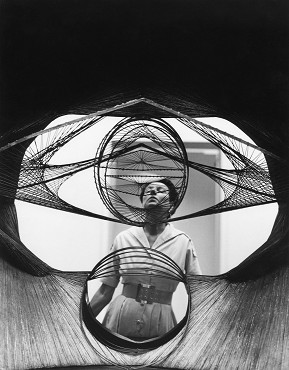 Lisa Immordino Vreeland, Peggy Guggenheim: Art Addict, 2015
© Courtesy of the Artist and Institute of Contemporary Arts (ICA)
PEGGY GUGGENHEIM
Art Addict
1 - 17 December 2015

Following on from her absorbing profile of her grandmother-in-law, Diana Vreeland: The Eye Has To Travel, Lisa Immordino Vreeland now paints a vibrant, spellbinding portrait of Peggy Guggenheim, the bohemian socialite who became one of America's most influential art collectors.

Using recently rediscovered audiotapes, archive images and interviews, Vreeland depicts Guggenheim as a quixotic, ebullient character whose modernist eye helped bring the likes of Miró, Brancusi, Pollock, Rothko and Magritte to international acclaim. She established a prominent collection in Venice, embarking on legendary affairs with her favoured artists and other edgy creative icons including Samuel Beckett and Max Ernst, whom she married in 1941. A broad spectrum of 20th-century modernism is illuminated through Vreeland's study of the life of this fascinating cultural tastemaker.

Peggy Guggenheim: Art Addict, dir. Lisa Immordino Vreeland, USA/Italy/UK 2015, 96 mins.