Peter Hujar
05 Dec 2007 - 27 Jan 2008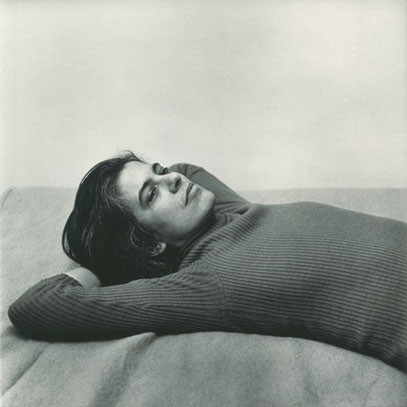 Peter Hujar, Susan Sontag, 1975. Gelatin-silver print. © The Peter Hujar Archive, courtesy Matthew Marks Gallery, New York.
Peter Hujar

5 - 23, 27 - 30 Dec 2007, 2 - 27 Jan 2008
This is the first UK retrospective for Peter Hujar, one of the most important American photographers of the 70s and early 80s, whose work shows the life of New York at a time when the city was financially impoverished but artistically rich. Hujar, who died in 1987, is most associated with his black-and-white portraits of the city's avant-garde stars, but his subjects also include nudes, animals and the streets of night-time Manhattan.
Hujar's studio portraits reflect his background in fashion photography. He first made a name for himself with his male nudes and portraits from the gay scene, and this exhibition contains a number of portraits of transvestite performers such as Divine and Candy Darling. Other sitters include figures from New York's cultural aristocracy of the day, as well as younger scene-makers such as Susan Sontag and David Wojnarowicz. Many of his subjects are shown reclining, posing with beautiful insouciance.
The exhibition also includes photographs of New York itself, including haunting images of the abandoned streets of Downtown Manhattan at night. Finally, there are striking images of animals, using the same square format film and the same singular approach that Hujar brought to his human subjects. Hujar's work received little recognition during his lifetime, but was an important influence on Nan Goldin and Robert Mapplethorpe, among others.