Rafa Esparza
De la Calle
22 Apr - 15 Jul 2018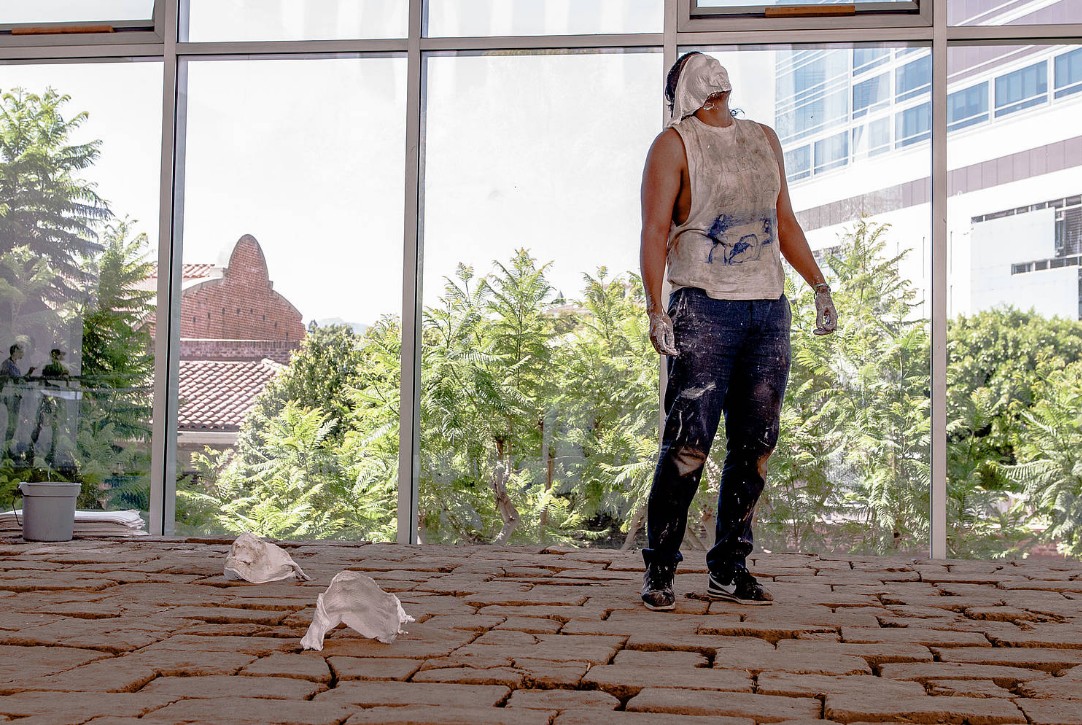 Rafa Esparza
mas caras y mas gestos, 2016
Performance documentation
Made in L.A. 2016: a, the, though, only, Hammer Museum, Los Angeles, 2016
Photo: Barbara Katz
Rafa Esparza's (b. 1981, Los Angeles) multifaceted, often collaborative practice involves durational performance and sculpture, and considers the impact of migration, colonization, and collective histories on the formation of identity and communities. Esparza's recent projects have questioned the centrality of artistic authorship, with the artist ceding space and resources to invited artists and cultural producers.

For de la Calle (of the Street), Esparza will transform the Project Room into a commons, serving as a site for exhibition, production, and collaboration, with an assembled group of local artists and nightlife personalities working on site with the artist to produce works to display at the museum, in a special edition artist book, and a culminating performance event in Santee Alley, an open-air market in the Fashion District of Downtown Los Angeles. de la Calle is the Los Angeles-based artist's first solo museum presentation.

Produced in collaboration with Victor Barragan, Josh Castillo, Amina Cruz, Fabian Guerrero, Sebastian Hernandez, Young Joon Kwak, Dorian Ulises Lopez, Tanya Melendez, Olima, and Leather Papi (Gabriela Ruiz).