Eija-Liisa Ahtila
22 Jan - 30 Mar 2008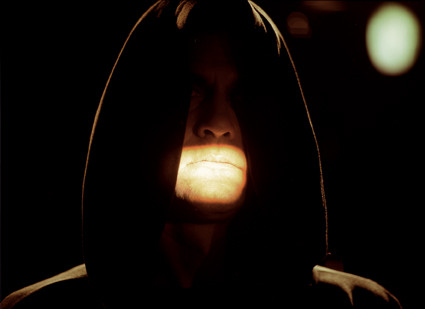 Eija-Liisa Ahtila, Where is Where? 2008
Installation sonore de 6 projections DVD
Photographie de Marja-Leena Hukkanen
Courtesy Marian Goodman Gallery, New York et Paris
© 2008 Crystal Eye – Kristallisilmä Oy, Helsinki
EIJA-LIISA AHTILA

From the start of her career in the 1990s, Eija-Liisa Ahtila has been considered one of the leading proponents of "video art". She makes films that she describes as "human dramas" in which the characters are seen grappling with their emotions, their entourage and an unstable environment.
Ahtila's working methods bring video close to cinema, notably by using its vocabulary and shooting techniques. She explores different registers (fiction, advertising, documentary) while playing on perceptual phenomena so as to interrogate the capacity of narrative to reproduce reality. Going beyond the clichés associated with the Nordic lands — Nordic light, Nordic melancholy and madness, for example — Ahtila explores the dominant concepts of normality and divergence, sensitively addressing the "truth" of the feelings she depicts.

Jeu de Paume-Concorde is giving this Finnish artist her first retrospective in France. It covers pretty much the full extent of her work, from the early 1990s to the present, and features most of her films, including a new one produced in collaboration with the Jeu de Paume, but also her series of photographs. For this event all the spaces of the Jeu de Paume-Concorde will be given over to her work.