Pierre de Fenoÿl
20 Jun - 31 Oct 2015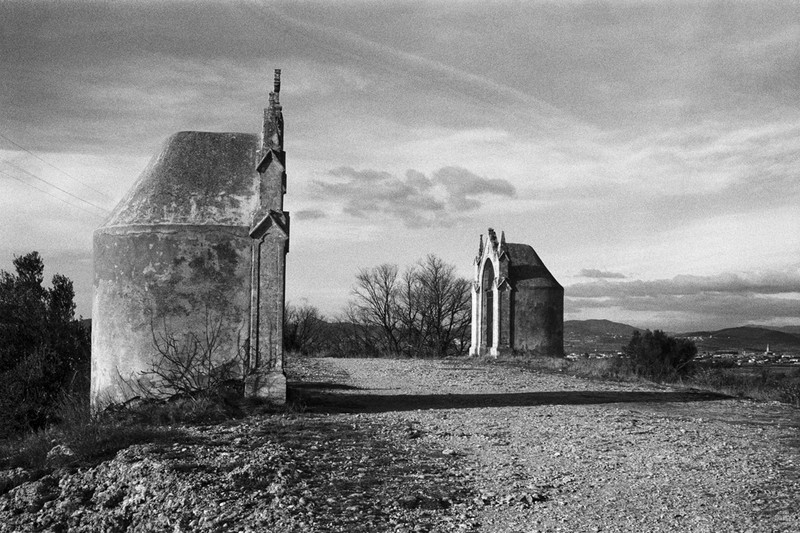 Pierre de Fenoÿl
21.9.84 12h [France, Hérault, 1984]
Tirage argentique moderne.
Collection Pierre de Fenoÿl. © Pierre de Fenoÿl
PIERRE DE FENOŸL
20 June - 31 October 2015

Curator: Virginie Chardin

Pierre de Fenoÿl (born in 1945 in Caluire-et-Cuire) and literally devoted his life to photography. Starting from a very young age, he worked in every possible field of photography as a reporter, an archivist, an exhibition curator, a gallerist, and an art buyer, as well as founding Vu photographic agency (which became Viva). In 1975, he became the first director of the Fondation Nationale de la Photographie, and in 1978, photographic advisor to the newly created Centre Pompidou. Guided by an overwhelming passion, he worked tirelessly in the Seventies and the Eighties to promote photography and get institutions to recognise the medium. A key player on the photographic scene, he exhibited and spent time with such renowned photographers as Brassaï, Henri Cartier-Bresson, Jacques-Henri Lartigue, Duane Michals, Edouard Boubat, Tony Ray-Jones and André Kertész, before developing an interest for 19th century photography.
But Pierre de Fenoÿl also created an important body of work in his own right, as his own photographic practice led him first to India, following in the footsteps of Henri Cartier-Bresson, then to the US A and Tuscany in Italy. This increasing need to devote himself entirely to taking photos was for him akin to a spiritual and metaphysical quest and it encouraged him in his decision to leave Paris and his institutional responsibilities behind.

The objective of this exhibition at the Château de Tours is to try and show the depth and diversity of Pierre de Fenoyl's work and to go back over his career with the help of material from the family archives. Combining prints, documents, projections, publications, films and sounds, it will provide the perfect opportunity to rediscover the elegant and majestic work of a photographer who had a love affair with black and white photography and to apprehend his aspiration to capture what lies beyond the subject. Visitors to the exhibition will understand just how unique this timeless and coherent body of work really is, shot as it was in the Eighties, truly a prolific and creative period in the history of photography.

He received a grant from Villa Medicis hors les murs, thanks to which he set off on a journey to Egypt, like two photographic pioneers, Maxime du Camp and Félix Teynard, before him. After this trip he settled in the South West of France in 1984 and devoted himself to observing the landscape. Pierre de Fenoÿl was haunted by the question of time and photography's memorial function, in fact he defined himself as a "chronophotographer", precisely noting down the date and time each image was taken. Although his work was sometimes compared to the "creative photography" which prevailed at this time, his oeuvre cannot be considered part of this movement.

His body of work could best be described as representing a search for the sacred element, nourished by the Confessions of St Augustine and the act of walking and inspired by the spectacle of Nature. His landscapes, devoid of any human presence and filled with a mysterious silence, are sometimes as evocative of Flemish or Italian landscape paintings, as works by the masters of French primitive photography.

As Pierre de Fenoÿl's work grew and evolved it received an unequivocal recognition that ensured him a place amongst French photographers. In 1984, he was invited to join an important mission organised by the DATAR (a national body overseeing land use and development) to take stock of landscapes in France. His work was exhibited at Galerie Texbraun, the Galerie de France, the Centre Pompidou, the Musée d'Art Moderne de la Ville de Paris, the Palais de Tokyo, the Bibliothèque Nationale and the Rencontres d'Arles. Project followed project until, on September 4th 1987, a heart attack brought his activity to a sudden and abrupt end. He hadn't even found the time to show or even print most of his images. It fell to his wife Véronique de Fenoÿl, who had studied with another photographer, Jean-Pierre Sudre, and worked as her husband's printer since they met in 1975, to keep his work alive and preserve his archives, with the help of their two children.