Michael van Ofen
09 Nov - 20 Dec 2012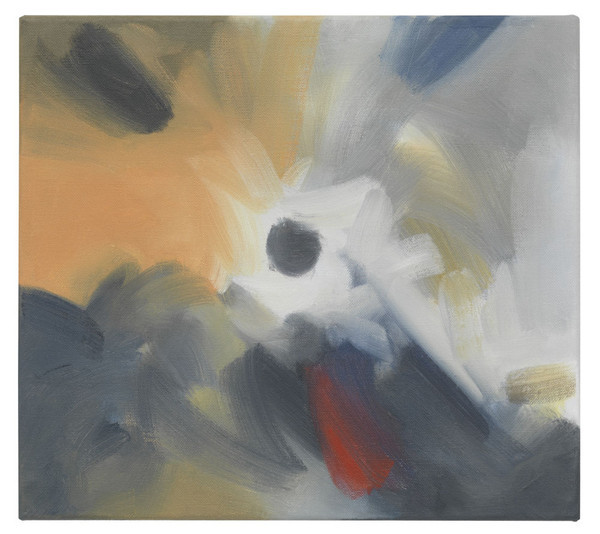 © Michael van Ofen
Schaubild zum Velarium "Kampf und Sieg", 2012, Oil on canvas, 37 x 42 cm - 14.5 x 16.5 in.

MICHAEL VAN OFEN
Anton v. Werner
9 November - 20 December 2012

Beginning 9 November 2012, Johnen Galerie presents an exhibition referring to the historical figure of the German painter Anton von Werner.

Born in 1843, Anton von Werner operated as an artistic advocate of political power during the first brief period of nationalist euphoria in Germany; it was not until 1915, the year of his death, that the end of this historical development had only just begun.The painterly investigation of von Werner's work and its impact was assembled by Michael van Ofen, painter for his part, and born in 1956, during the time of the Restauration that followed the ultimate political collapse of what Anton von Werner had described in his paintings during its beginnings. After an exhaustive study of historical issues, this is the first monographically conceived exhibition with works by Michael van Ofen.

Michael van Ofen was born 1956 in Essen. He studied at the Kunstakademie Düsseldorf. Michael van Ofen's works have been shown in numerous exhibitions, including shows at CCA Wattis Institute for Contemporary Arts, San Francisco (2011), dkw Kunstmuseum Cottbus (2010) and Museum für Gegenwartskunst Basel (2001).

Michael van Ofen lives and works in Düsseldorf.