Arthur Jafa
A Series Of Utterly Improbable, Yet Extraordinary Renditions
11 Feb - 25 Nov 2018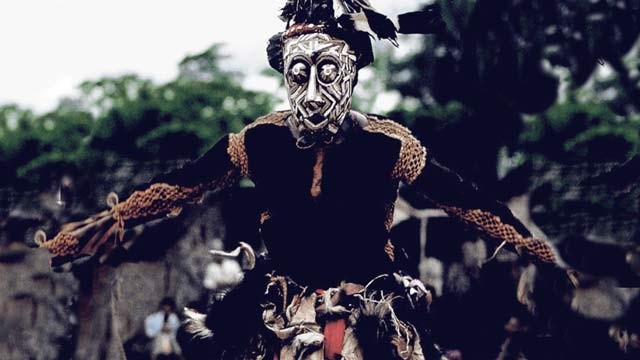 Arthur Jafa
APEX, 2013
video still
Courtesy of the artist and Gavin Brown ́s Enterprise, New York, Rome

ARTHUR JAFA
A Series Of Utterly Improbable, Yet Extraordinary Renditions
Featuring Ming Smith, Frida Orupabo and Missylanyus
11 February – 25 November 2018

Curated by Hans-Ulrich Obrist and Amira Gad. Presented in partnership with the Serpentine Galleries, London

The JULIA STOSCHEK COLLECTION is excited to present the work of the acclaimed US filmmaker, cinematographer and artist Arthur Jafa in his first exhibition in Germany, featuring Ming Smith, Frida Orupabo, and Missylanyus. The exhibition was developed in partnership with Serpentine Galleries, London and curated by Hans-Ulrich Obrist and Amira Gad.

Across three decades, Jafa has developed a dynamic, multidisciplinary practice ranging from films and installations to lecture-performances and happenings that tackle, challenge and question prevailing cultural assumptions about identity and race. Jafa's work is driven by a recurrent question: how might one identify and develop a specifically Black visual aesthetics equal to the 'power, beauty and alienation' of Black music in US culture?

The title of the exhibition ARTHUR JAFA: A SERIES OF UTTERLY IMPROBABLE, YET EXTRAORDINARY RENDITIONS relates to the sense of absence that Jafa observes as haunting Black life. The word 'rendition' refers to the artist's interpretation of the aesthetics associated with Black being, which are historically-inscribed in images, objects and artefacts. By re-performing these narratives in the present, Jafa imagines and constructs new possibilities for making them visible.

Jafa creates work that approximates the radical alienation of Black life in the West while seeking to make visible - or emancipate - the power embedded in modes of African expression. With reference points ranging from Fang sculpture to Mississippi juke joints, Duchamp's urinal to jazz, he is a filmmaker with a unique understanding of how to cut and juxtapose a sequence to draw out maximum visceral effect.

Explaining his favourite medium, Jafa has said: 'Film is one of the few things, particularly in the theatrical context, that takes up as much space as architecture but like music is fundamentally immaterial.'

Accompanying the exhibition, a catalogue will be published in spring 2018, among others with texts by John Akomfrah, Judith Butler, Jean Baudrillard, Hans-Ulrich Obrist, Arthur Jafa and Fred Moten.